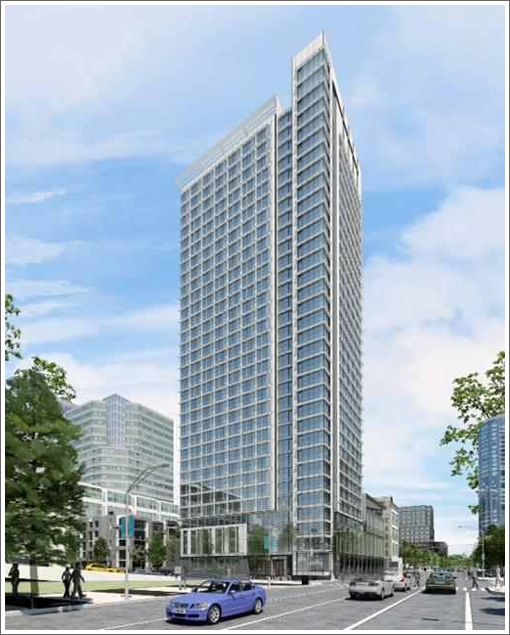 Having consummated their purchase of Transbay Block 6 at Folsom and Fremont, Golub & Co. has secured the financing for the 300-foot residential tower to rise on the corner at 299 Fremont Street with plans to start construction by the year and be ready for occupancy in late 2015.
The development of Transbay Block 6 includes the construction of 40-foot townhomes along Clementina Alley and three 50 to 85-foot mid-rise buildings on Fremont, Beale, and Folsom.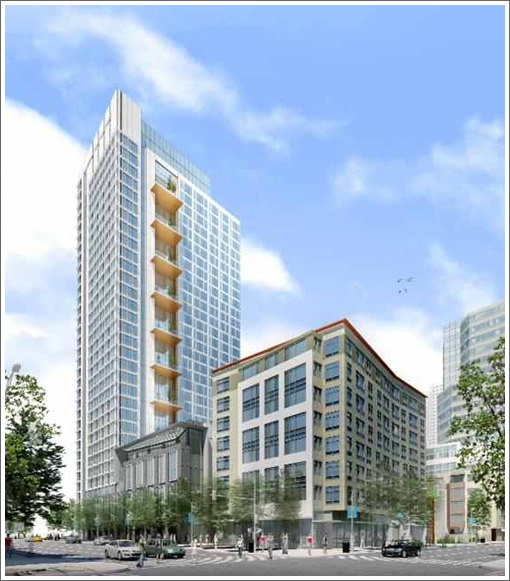 In total, 545 apartments (348 market-rate, 61 below market rate, and 136 subsidized affordable units to be developed by Mercy Housing) will be built on the Transbay block along with 10,000 square feet of ground floor retail and 136 underground parking spaces.