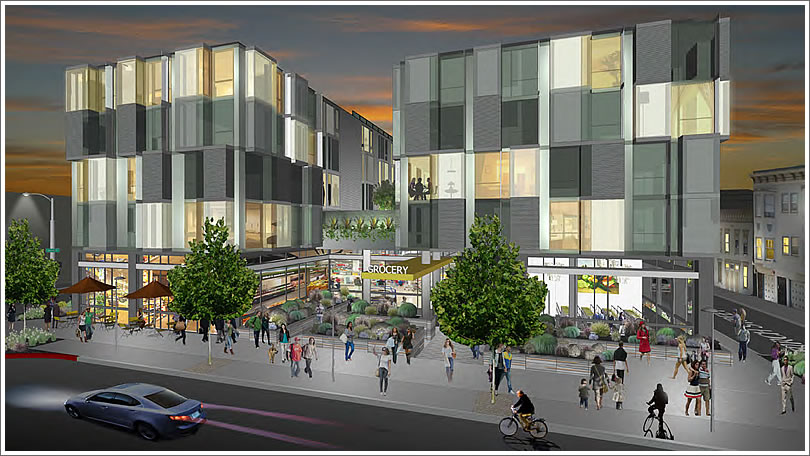 As we first reported last week, the previously approved plans to construct a five-story, mixed-use building with 139 dwelling units, 148 off-street parking spaces, and a 30,000 square foot grocery store at 555 Fulton Street have been dusted off and the design refined.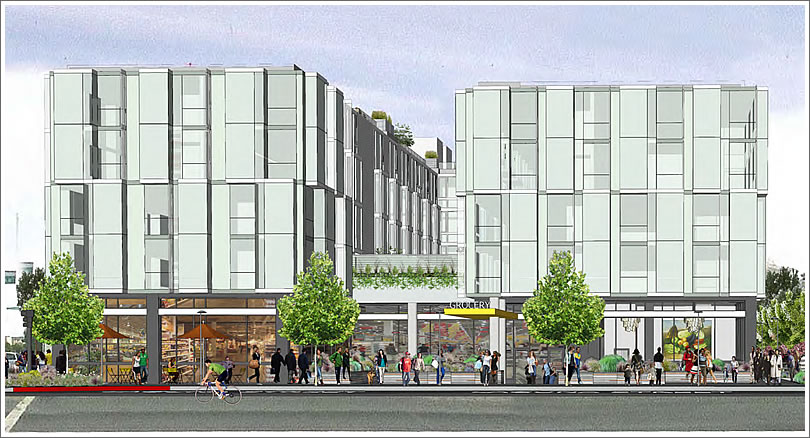 Tomorrow, San Francisco's Planning Commission will be asked to extend the approvals for the development of 555 Fulton Street which expired earlier this year. In addition, the project sponsor is requesting the approval of a new amendment which would allow for a Trader Joe's, Whole Foods or other formula retailer to operate at the corner of Fulton and Laguna.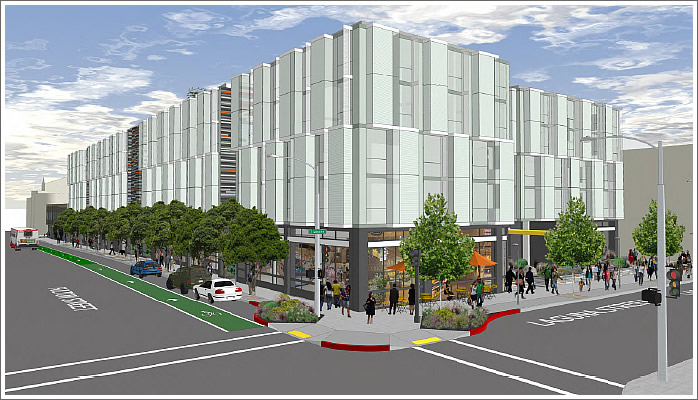 While no specific tenant has been proposed, and the proposed amendment would not allow a formula retailer to lease the building's retail space as of right, the amendment would allow a formula retailer to seek Conditional Use Authorization to operate the grocery at 555 Fulton Street, an option which is currently blocked by Hayes Valley's formula retail controls.