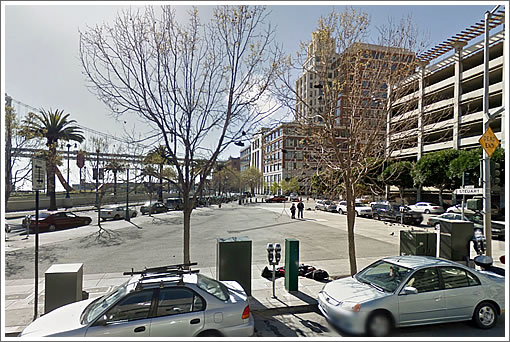 As part of the 31-story condo tower project proposed to rise at 75 Howard Street, the existing concrete triangle at the end of Howard between Steuart and Embarcadero is proposed to be remade as a 5,000 square foot public open space.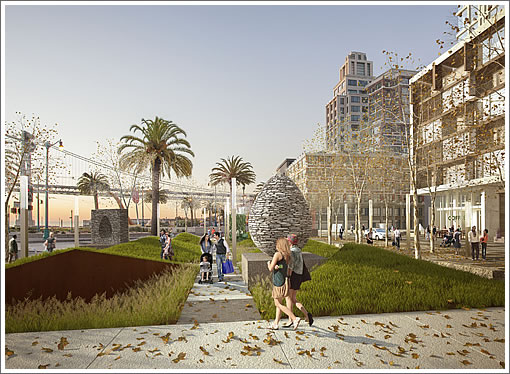 While rendered as a sculpture garden at the base of the proposed tower, the developers are now seeking community input with respect to designs for the triangle, hoping to reach "community consensus" and support for their plan(s).
A public meeting to discuss the designs and proposed programming for the triangle will be held next Wednesday, August 28 from 6-8pm at the Embarcadero YMCA. And if a consensus is reached, "the Paramount Group will propose that design to the City and County of San Francisco as part of their overall site proposal."
UPDATE: Proposed Waterfront Open Space Meeting Postponed.