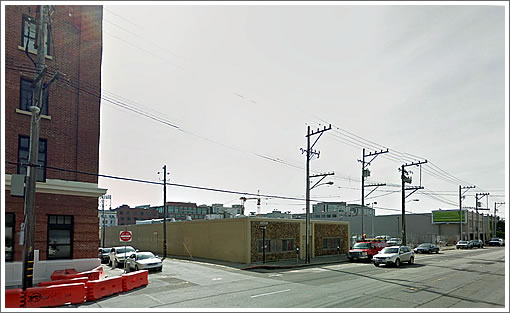 Kilroy Reality is moving forward with plans to demolish the two small industrial buildings and sixty-six space surface parking lot at the corner of Brannan and Stanford and build a six-story office building with a bit of ground-floor retail on the South Beach site two blocks from the ballpark.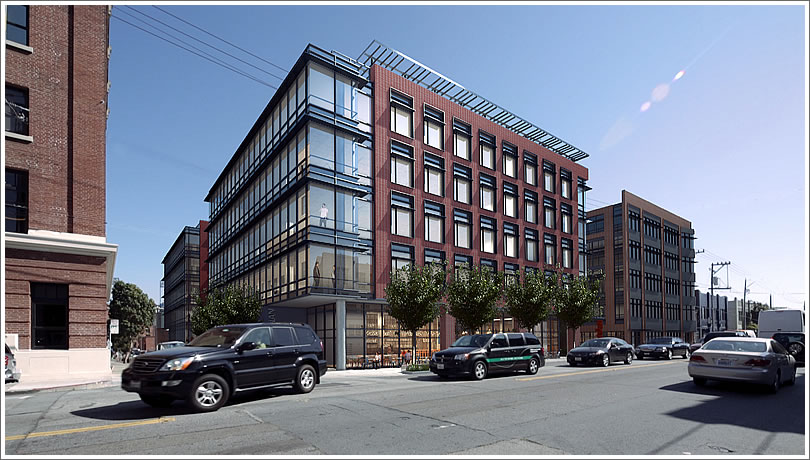 The proposed 180,000 square foot building includes 5 car sharing spaces and parking for 40 other autos, two spaces of which would be allocated for the retail use.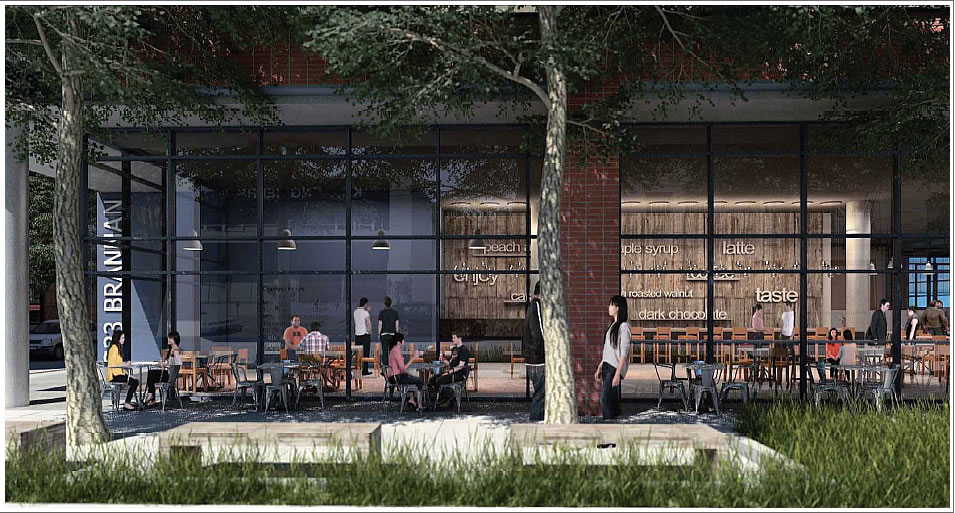 A courtyard along Stanford and another along Brannan break-up the building's mass: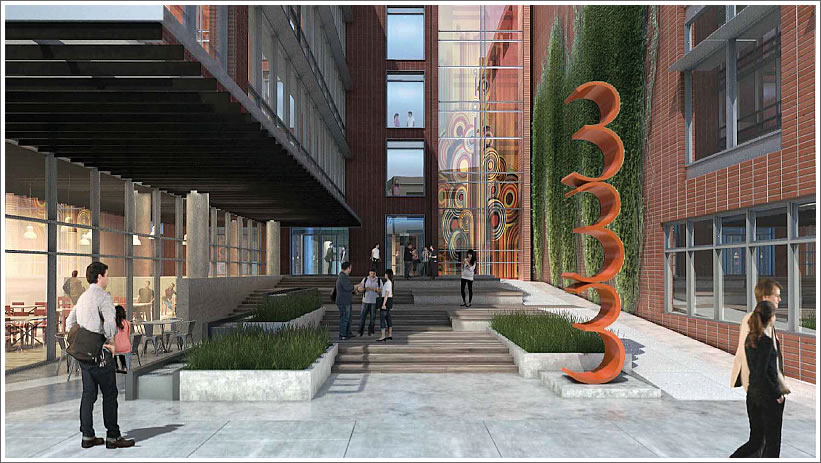 With nearly $8 million of impact fees to be paid to the City for the $90 million project, San Francisco's Planning Department recommends the Planning Commission approve the project and variances necessary to proceed as proposed.
Construction would last approximately 15 months. And if approved this week, 333 Brannan could be ready for occupancy by the winter of 2015.