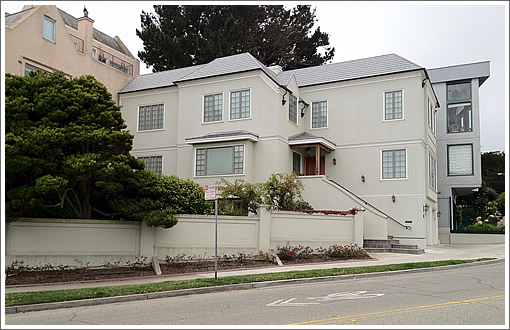 The five bedroom Sea Cliff home at 845 El Camino Del Mar was purchased for $1,100,000 in 1993 with $350,000 down. In 1998, the property was refinanced with a $1,000,000 loan.
In 2001 the loan amount was increased to $1,400,000. In 2006 it was increased to $2,000,000. And in 2009, the loan was increased to $2,773,642.
In default since October of 2012, the 2,716 square foot Sea Cliff home on a 4,251 square foot triangular lot is scheduled to hit the courthouse steps this Thursday.