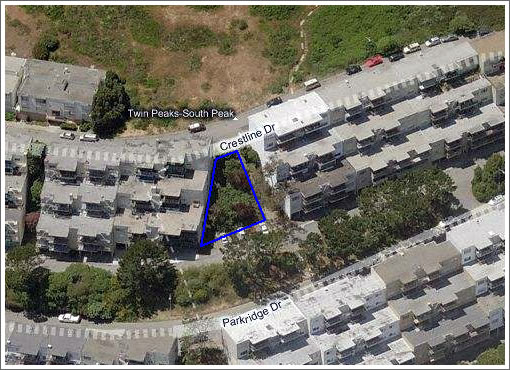 As we first reported about the proposed four-unit development at 70 Crestline Drive last year:
Fourteen years ago, the owner of the parcel at 70 Crestline Drive, upon which a 14-unit building and 6,300 square feet of undeveloped Vista Francisco land currently sits, proposed to subdivide the lot and build upon the undeveloped parcel.
Hitting a wall of neighborhood opposition and facing a Zoning Administrator that intended to deny the variance application necessary for the proposed building to rise, the request for the variance and project approval were withdrawn.
With 16 neighbors opposing, including nine in the building on the parcel, a proposal to build upon the undeveloped land is back. This time, however, the plan which was designed "to fit with the existing neighborhood, does not require any variance, and is in full compliance with all applicable zoning regulations, design guidelines and building codes."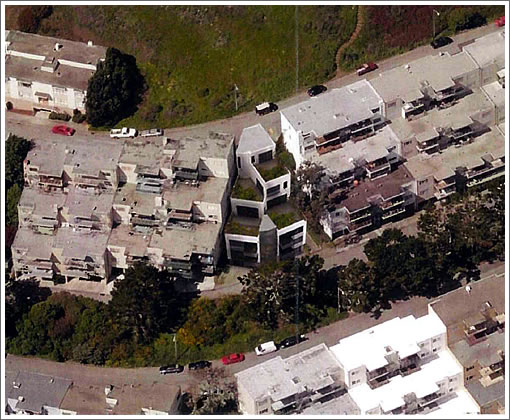 Approved for development by San Francisco's Planning Commission with a permit to build issued this past May, the construction of a four-unit infill building at 70 Crestline Drive was appealed by the Twin Peaks Eastside Neighborhood Alliance.
Last week, the appeal was upheld by San Francisco's Board of Appeals, blocking the development of the undeveloped lot as previously approved.