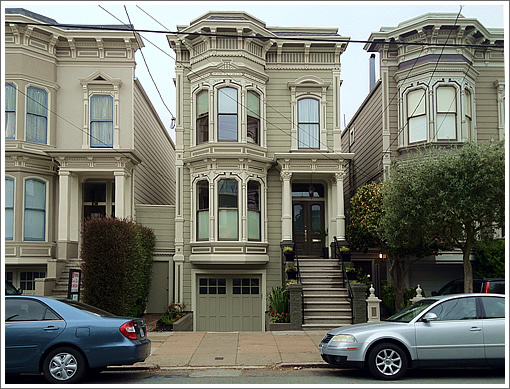 The remodeled Lower Pacific Heights home at 1705 Broderick Street, two doors down from the Full House façade at 1709 Broderick, was purchased for $2,800,000 near the end of 2007. Two months ago, the remodeled 2,648 square foot Victorian returned to the market listed for $2,895,000.
By most accounts and measures, home values in Pacific Heights last peaked in early 2008 and bottomed at the end of 2011, falling 15 to 20 percent between.
Yesterday, the sale of 1705 Broderick closed escrow with a reported contract price of $2,865,000, one percent under asking but two percent over its 2007 price.