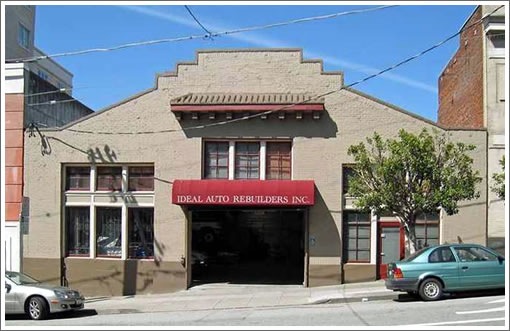 Plans to add six new stories over the Ideal Auto Rebuilders building at 1335 Larkin Street are on the boards and the Planning Department has quietly been consulted.
As proposed, the existing ground floor of the building would be used for a lobby and off-street parking for 20 cars while above the building 20 new dwelling units would be constructed. The finished building would rise up to 65 feet in height.
With a proposed setback of between 20 to 50 feet from the front of the building, the proposed addition "appears to retain the primary façade where most of the character-defining features of the building are found" in the opinion of the Planning Department, an important point as 1335 Larkin was identified as "possessing individual historic significance" in the Department's Automotive Support Structures Historic Resource Survey.