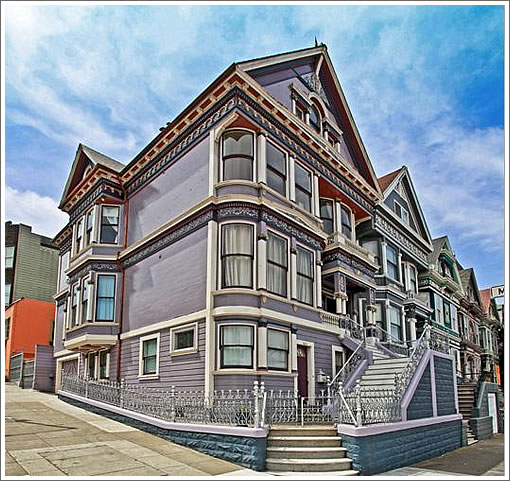 The five thousand square foot Victorian at the corner of Waller and Masonic was built in 1908 with an alabaster staircase leading up to an ornate front porch. And while likely not designed to be lit up at the time, lights now shine through the translucent stairs at night.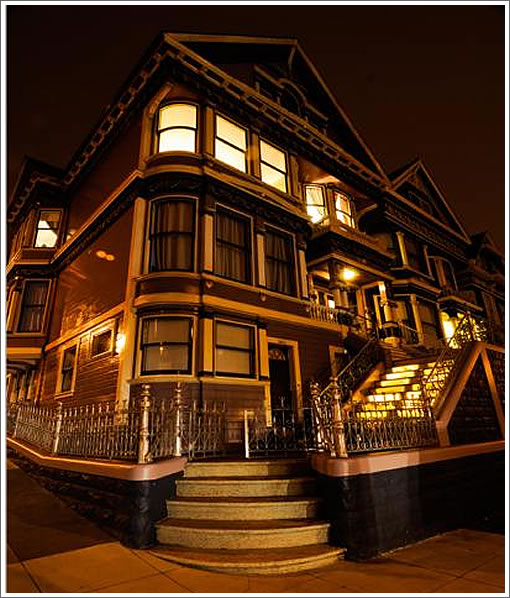 Call it San Francisco's original Saturday Night Fever staircase: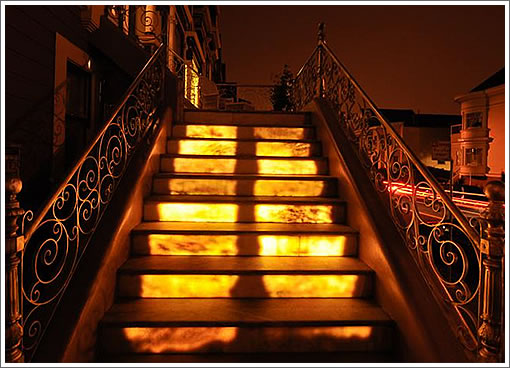 And if you'd like to dance up the steps every night, 1303 Waller, the two-bedroom with original details and a renovated kitchen on the third floor is on the market for $878,000.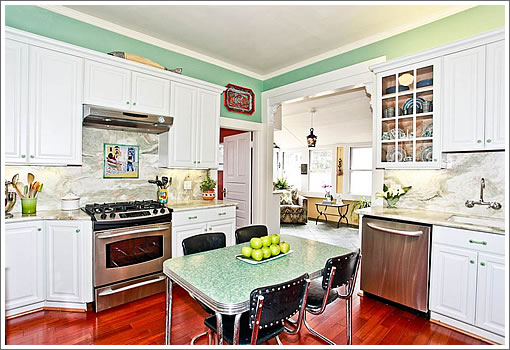 ∙ Listing: 1303 Waller (2/1) 1,334 sqft – $878,000 [1303waller.com]