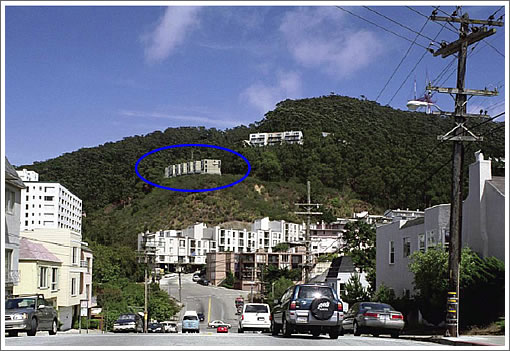 On the boards for nearly a decade, the proposed San Francisco Overlook Project would build 34 dwelling units, 12 duplexes and 10 townhouses ranging from 16 to 40 feet in height, on the northwest slope of Mount Sutro near the north end of Crestmont Drive.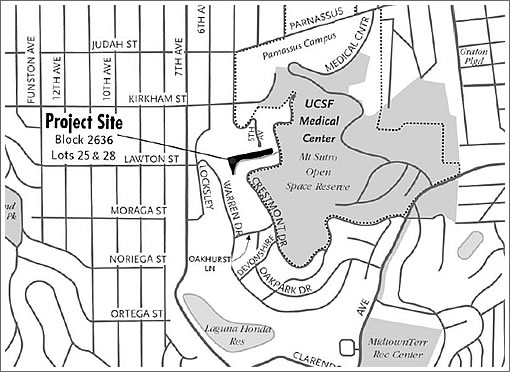 Hoping to get started with demolition in early 2014 and be ready for occupancy by mid-2015, the project sponsors still need Planning's approval with a hearing on the Project's Environmental Impact Report (EIR) scheduled for March 7.

Of the 124 written comments received from the public on the EIR and to which the Planning Department has responded, 74 were submitted via a form letter provided by the Crestmont – Mt. Sutro – Forest Knolls Neighborhood Preservation Coalition which seems to oppose the development ("God forbid this move forward," "when is the earliest the trees will be destroyed?").