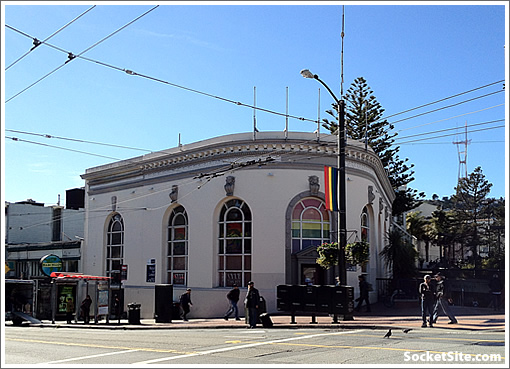 The word on the street is a 50% jump in rent was to blame for effectively chasing Diesel from their 400 Castro Street location at the corner of Market. And if a plugged-in tipster is correct, Apple has their sights set on the space with plans to develop the old Bank of America building into an iconic Apple Store which would be the fourth in San Francisco.
As Apple hasn't commented, we'll have to consider it a rumor for now.
UPDATE (1/30): Apple Rumor Busted But In Part Confirmed As Well.