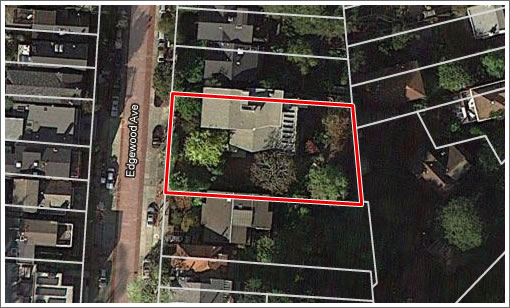 A plugged-in neighbor offers another perspective on the proposed 226 Edgewood project that has incited Friends of Parnassus Heights:
We are neighbors who received one of the self-addressed stamped envelopes from the project's opponents — like everyone else did in our area. To be honest, the photocopied, handwritten letter that came in the package looked a bit like a freaky ransom note. But in any event, it all went straight into the recycle.

I mean, give me a break. Nobody has said this project requires a variance; nobody has said this project would block their views; nobody has said this project would encroach upon their houses; nobody has said this project will be out of character for the neighborhood. And this isn't even a spec developer who will be in and out — it's someone who wants to live there and be your neighbor. I say let it go.
As another plugged-in reader reports, it's Lundberg Design that has been engaged for the proposed project. All comments on our original post.