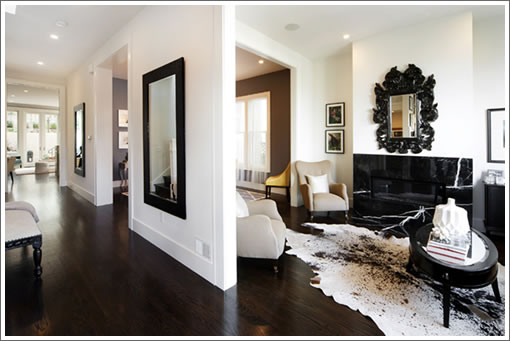 As we first wrote about 111 Liberty in March:
Purchased as a 2,350 square foot two-unit building for $1,335,000 in September 2010 with permits in place to add a new ground and third floor and expand a bit in-between, 111 Liberty Street has quietly (so far) returned as a 4,700 square foot Liberty Hill home.
With high ceilings and contemporary finishes throughout, and a legal one-bedroom below (click floor plan above to enlarge), 111 Liberty is soon to be listed seeking $4,995,000.
Having been reduced to $4,495,000 last month, the sale of 111 Liberty closed escrow with a bang on the day before Independence Day and a reported contract price of $4,750,000, just over $1,000 per listed square foot (click floor plans to enlarge).


∙ We Give You (111) Liberty [SocketSite]