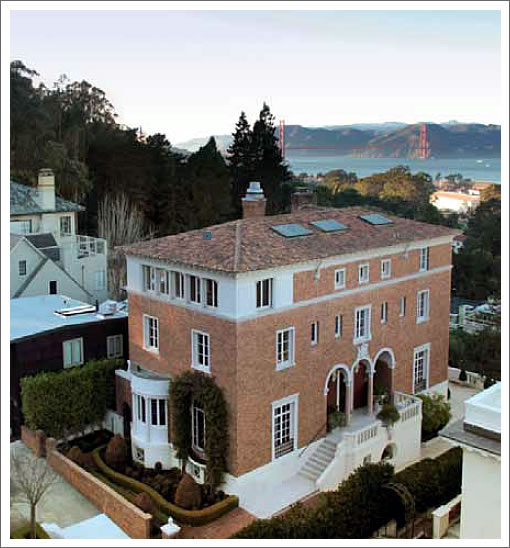 Having served as the Decorator Showcase canvas in 2011, and refuge for a Nazi spy long ago, 2950 Vallejo is back on the market and listed for $19,500,000 versus an unlisted asking price of $25,000,000 in 2008.
The original owner of 2950 Vallejo Street was Wm. R. Clark, a successful paving contractor who commissioned the firm of Gottschalk and Rist to design this fine residence in 1927. Charles E. Gottschalk was noted for his design of numerous office buildings in the City. Earlier in his career, he partnered in the firm of Curlett-Gottschalk which designed the Villa Montalvo in Saratoga for entrepreneur/Mayor/Senator James D. Phelan in l912-14.

Subsequent owners of the Vallejo Street residence have hailed from industries in lumber, steel, mining/shipping and politics/government. Several are noted for their contributions to civics and philanthropy, the last of which was entrepreneur Joseph P. Tarantino and his wife Nancy.
Care to lay odds on whether "tech" will soon be added to the list of industries from which subsequent owners will hail?