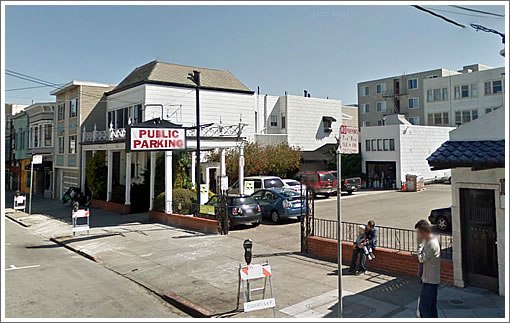 The demolition of the vacant two-story funeral home and parking lot at 1266 9th Avenue was approved in 2008 along with plans to construct a four-story building with 15 residential units over 5,650 square feet of ground floor retail and a 16-space subterranean garage.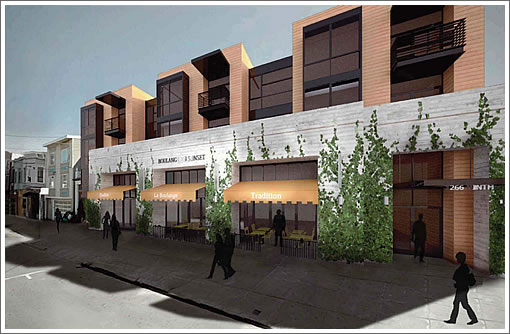 Having recently just started site work and targeting a late 2012 completion, tomorrow San Francisco's Planning Commission will hear a request to allow the ground floor retail space to house a La Boulange Café and Bakery, now a formula retail (i.e., "chain") restaurant with 12 San Francisco locations, 18 in the Bay Area.
As proposed, the La Boulange would provide roughly 2,216 square feet of dining space including 341 square feet approximately outdoors at the front of the property. As proposed in 2008, the retail space was to be divided into three.
With approximately 250 written comments and a petition signed by 25 Inner Sunset merchants supporting the project versus approximately 50 written comments opposing, the Planning Department recommends approving the use.
And while rendered above without so you can see the full façade, there will be street trees.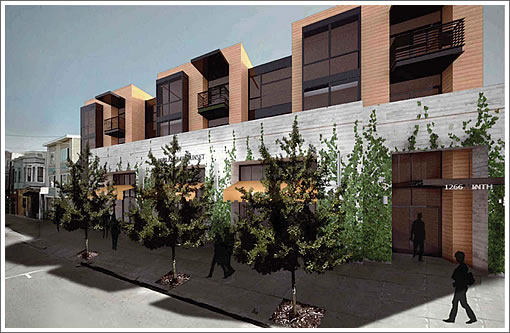 ∙ 1266 9th Avenue: Conditional Use Request to Open A La Boulange [sfplanning.org]
∙ Keep Chain Stores out of the Inner Sunset [arizmendibakery.org]