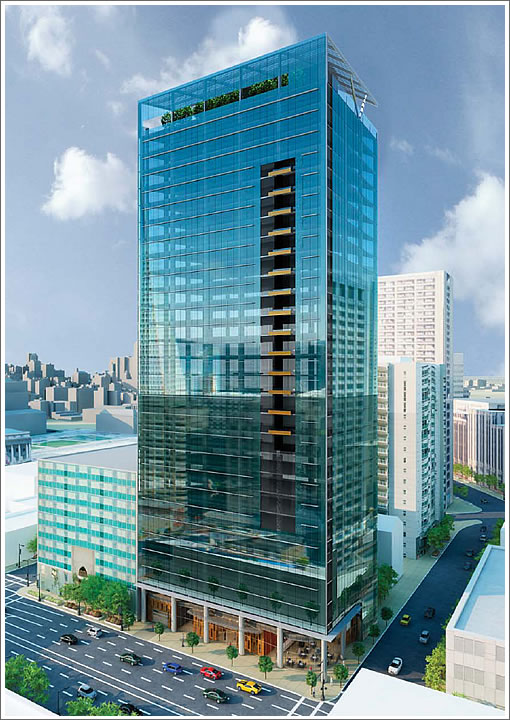 In the background of the aerial rendering for the proposed tower to rise at One Van Ness, the existing 400 foot building at 100 Van Ness lurks.
As proposed and rendered above and below, however, the old AAA headquarters will be re-skinned and re-purposed as a 399-unit apartment building with ground floor retail, 118 parking spaces, and a 12,000 square foot rooftop resident's playground above.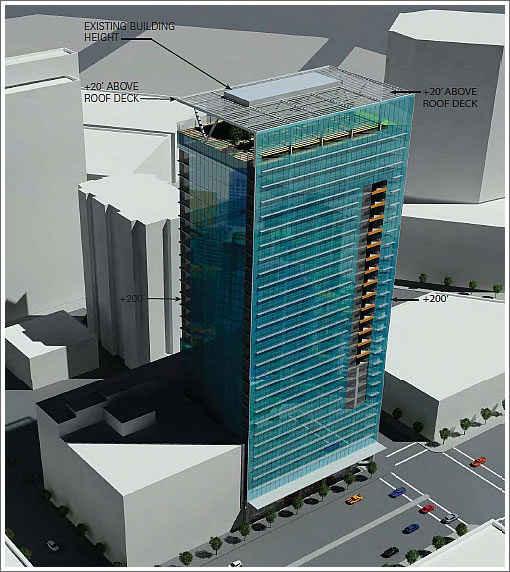 Features of the proposed 29th floor roof deck (click image to enlarge) include fire pits, lounges, a dog walk, a hot tub, lawn, plants and trees.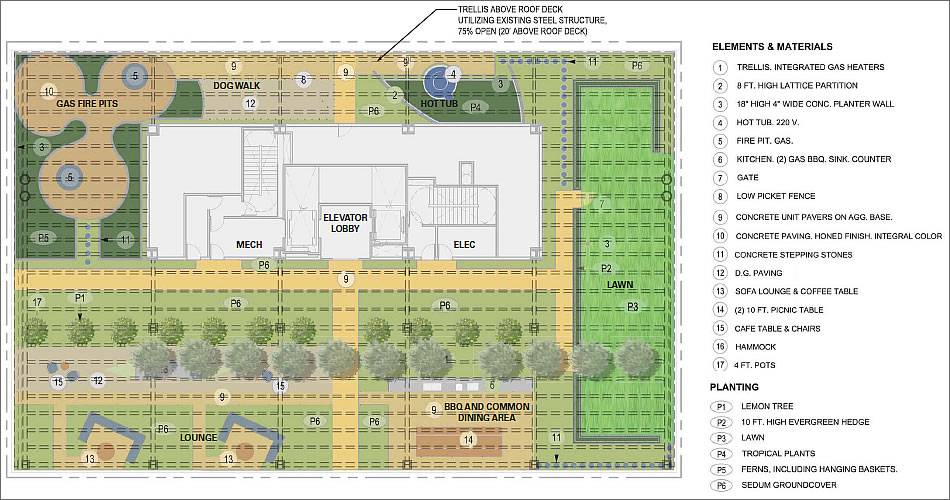 And yes, there's a good reason why apartment buildings are currently all the rage.