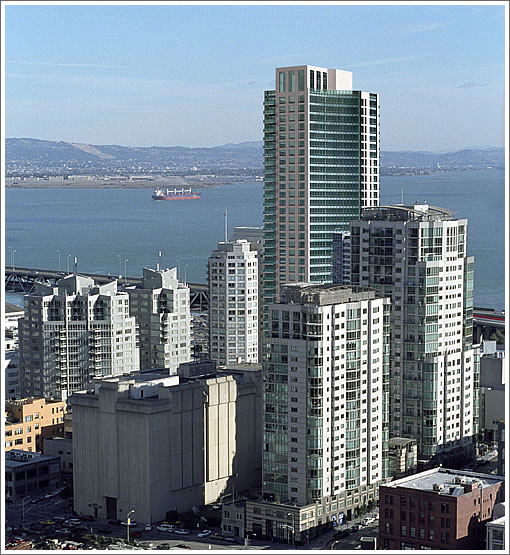 The plans to raze the two existing and vacant buildings at 340 and 350 Fremont between Folsom and Harrison and construct a 400 foot tower over an 85-foot podium with up to 332 condominium mapped apartments at 340 Fremont Street was first approved in 2006.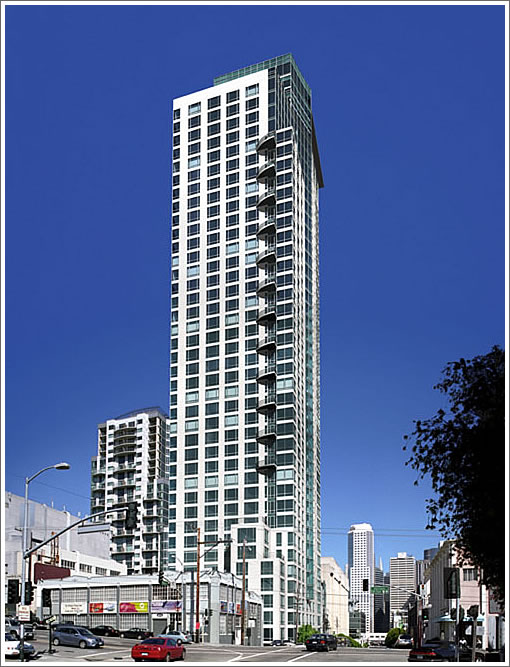 Having since received three extensions to start construction, the latest of which officially expired last month, this week the developers of 340 Fremont will ask the Planning Commission for another twelve months.
In the words of developer Ezra Mersey:
The U.S. and Bay Area for-sale housing markets have endured a major recession that is not yet over. However, the rental housing market is showing signs of strength (both market rents and occupancy) which, if sustained, should be sufficient to allowing [sic] financing and construction of new downtown, high rise rental projects on a selective basis.
In anticipation of this more promising environment, Archstone has authorized up to $4,000,000 additional capital to be invested in 340 Fremont Street. We are using this investment to proceed with completion of project design and construction documents during 2012, and to prepare for financing and construction. During the coming year we will also be coordinating with City staff and preparing the site for construction. We believe that with this additional investment and commitment to the project, and a consistent and stable rental financing capital market, we will be in a position to commence construction in approximately 12 months time.
The extension is expected to be approved. And as always, we'll keep you plugged-in.
∙ New Developments: 340 – 350 Fremont [SocketSite]