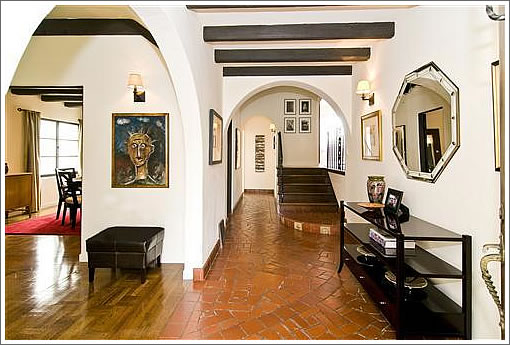 As we wrote about the remodeled single-family home at 44 Rockaway Avenue in August:
Purchased for $1,272,000 in 2007, and having sold three years before for $1,088,000, the rather well kept and updated Forest Hill Extension home at 44 Rockaway Avenue returned to the market this past February listed as a short sale for $989,000.
As a plugged-in tipster notes, the three-bedroom Spanish Mediterranean home has been in and out of contract twice since, and the listing now notes a previously approved short sale price of $995,000, twenty-two (22) percent ($277,000) below its 2007 sale price.
And yes, there's a bidet (along with Cararra marble) in the lower (unwarranted) bath.
The sale of 44 Rockaway closed escrow on Friday with a reported contract price of $860,000, twenty-one (21) percent or $228,000 under its 2004 sale price, thirty-two (32) percent or $412,000 under its 2007 sale.
That being said, and although hearsay, a reader reports: "Heard that there is $100k+ in water damage to lower structure / foundation from faulty plumbing. Don't know if it's related to the work without permit (or inspection)."
∙ On The Rocks At 44 Rockaway [SocketSite]