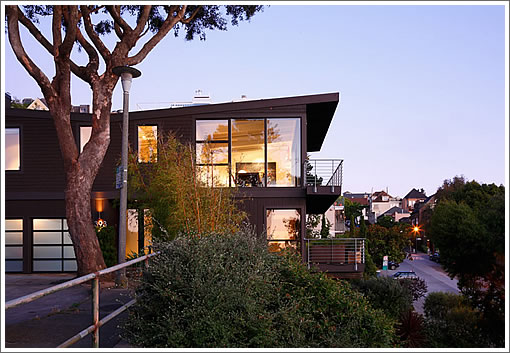 Originally constructed in 1966 but since redesigned by Ogrydziak/Prillinger, the 1,692 square foot "modernist-inspired" home at 393 Cumberland has hit the market listed for $2,095,000 ($1,238 per square foot) atop the Cumberland steps.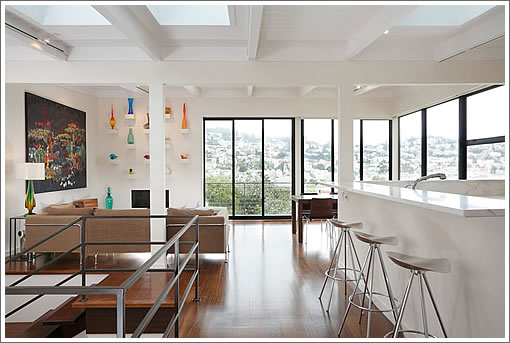 Natural light brought in through numerous skylights, the expanse of glass sliding glass doors and abundant windows infuse this home with a radiance made more captivating by the subtle beauty of the Venetian plastered walls throughout. A sleek ribbon flame fireplace defines the minimalist living room and the dining area overlooks the dazzling views beyond.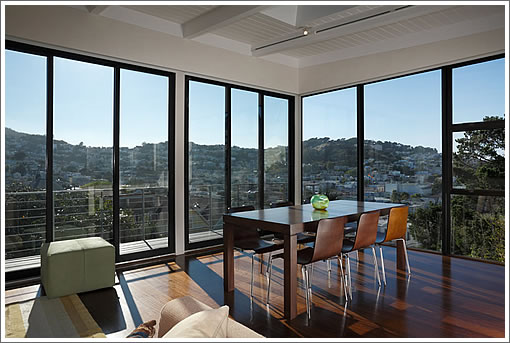 One patio (with grill), two decks (with views), and three bedrooms (with floor plans).