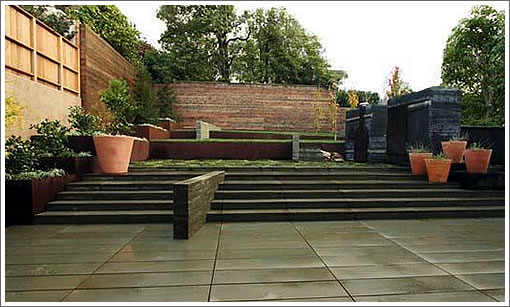 Purchased as a rundown two-unit property with "safety hazards including the presence of mold" atop a brick foundation for $2,555,000 seventeen months ago, a rebuilt 2615 Union Street is returning to the market as a 6,800 square foot single-family home atop a concrete foundation with a "family support suite with kitchen and separate entrance" on the ground floor, seeking $7,995,000 for the whole shebang.
The stagers are scrambling to finish, the preview party is this evening from 5:30 to 7:00, and photos (including more of the Walter Hood designed rear garden featuring an "artful wood-burning pizza oven") should be coming soon.
UPDATE: A plugged-in reader adds:
The house belonged to an older guy, who lived there alone. He owned this property and at least 3 others down the street (also run down, shingle duplexes). He suddenly died, and had no wife or children, so a distant family member inherited everything.
She kept the other properties, which are rented out, but sold this one because it was beyond repair.
∙ Listing: 2615 Union Street (6/5.5) 6,800 sqft – $7,995,000 [Redfin]