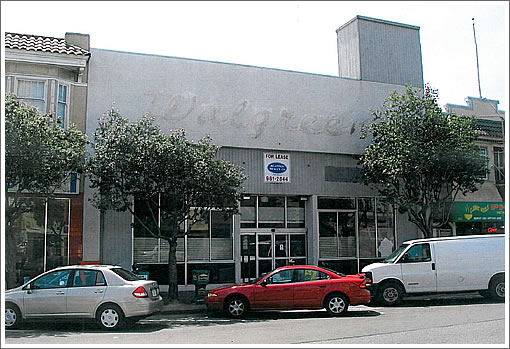 While the Planning Department recommends the Planning Commission approve the request to open the formula retail known as Target at 2675 Geary, the Department recommends the Commission disapprove the request to open the formula retail known as Unleashed by PETCO at 5411 Geary, the site of a former formula Walgreens.
The Department's reasoning:
The proposed new use will not provide a development that is necessary or desirable with the surrounding neighborhood. There are a number of pet stores and services within the area, including two smaller locally-owned pet supply stores in the immediate vicinity and several others within two miles of the subject site, making the proposed use unnecessary.
The subject area has a large concentration of formula retail establishments, and adding another formula retail store will only increasing this concentration.
The neighborhood is well served by smaller locally owned pet stores and a larger destination formula retail pet supply store (Pet Food Express, on California Street near Presidio Avenue).
The proposed formula retail establishment could have a negative impact on existing neighborhood character by displacing smaller local stores that provide similar products and services.
No word on who the Department or opposing neighbors have lined up to take over the lease in place of Unleashed, a storefront that has been vacant and contributing to the character of the neighborhood as pictured above for the past five years.
∙ Proposed City Center Target Design (And Full Meeting) Scoop [SocketSite]
∙ Request for Conditional Use Authorization For Unleashed at 5411 Geary [sfplanning.org]