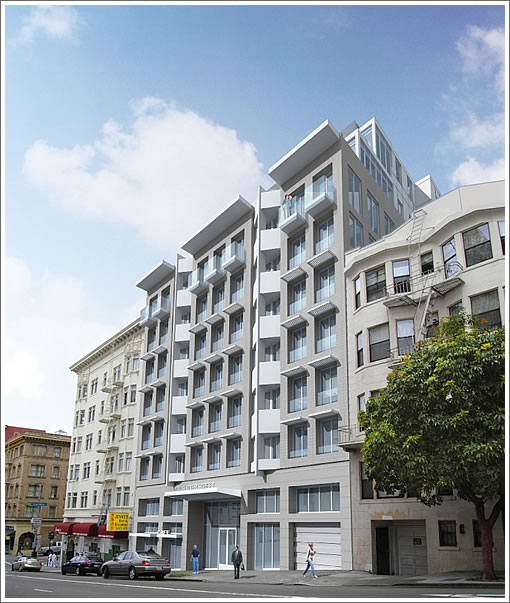 Conditionally approved by San Francisco's Planning Commission pending a few design refinements at the end of 2009, the surface area parking lot at 1080 Sutter is set to become an eleven story, mixed-use building with 35 dwelling units (including 23 three-bedrooms) over ground-floor retail and 31 parking spaces (including two car share).
The proposed refinements to the rendering above which the developers hope will satisfy Planning's request to "[decrease] the void-to-mass ratio of the proposed façade" and "[create] more interest in the design of the top two floors":
A metal projecting sunscreen was added at the 10th and 11th floors; The fascia was thickened between the 11th floor and the roof; and The windows were narrowed by 4 inches from a width of five feet, four inches to five feet.
The garage entry has also been moved from the east portion of the building to the west.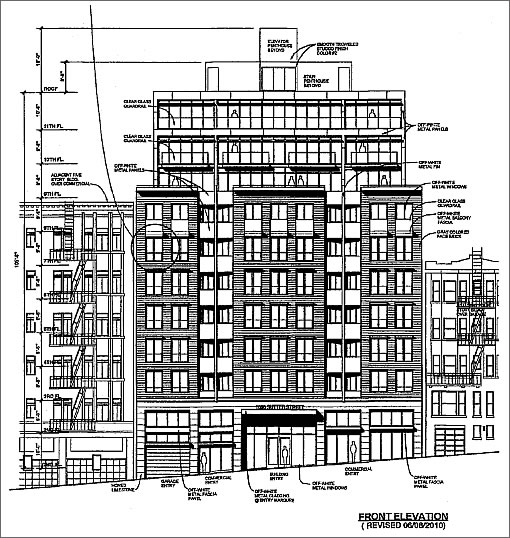 And as the site looks today (more or less):