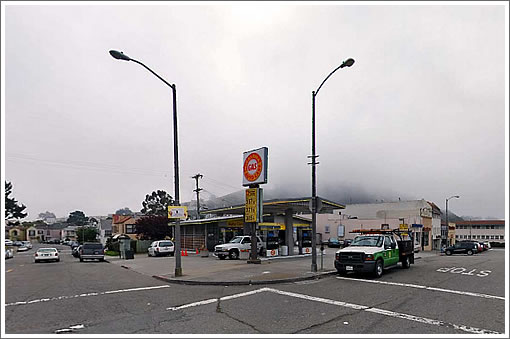 While Walgreens had planned to raze the Miraloma Gas Station at 701 Portola and build a 7,000+ square foot store covering the site, rumor has it they backed out "due to 'unreasonable' green building requests by the City's DBI and Planning departments."
And now, CVS Drugs is planning to piggyback off Walgreens groundwork and proposed design, shuttering the station and breaking ground on the site as early as February assuming final approval of all permits.
While we can't confirm whether or not the rumored reason for Walgreens pulling the plug is true (readers?), we will echo our tipster's surprise that Walgreens would easily cede the site to a competitor.