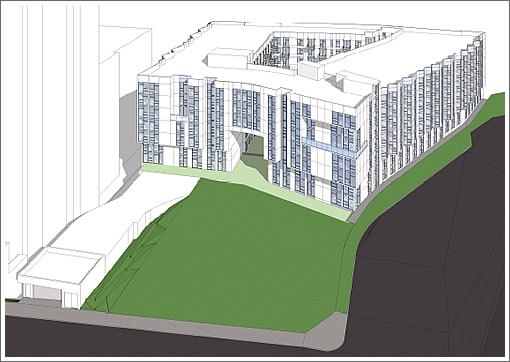 As proposed, the development of 333 Harrison Street and Fremont in San Francisco's Rincon Hill neighborhood would result in a 7-story, 65-foot tall residential apartment building containing approximately 308 units, with two levels of subterranean parking for 204 and a landscaped park between Harrison Street and the building.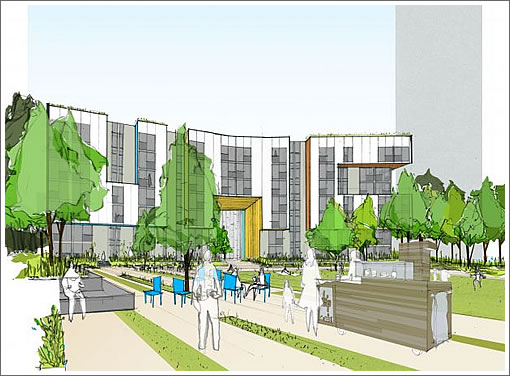 Tomorrow, San Francisco's Historic Preservation Commission will hold a public hearing to review and comment on a recently finished Cultural Resources Sensitivity Study for the development. From the introduction to the study which is now online:
This report contains confidential cultural resources location information; report distribution should be restricted to those with a need to know. Cultural resources are nonrenewable, and their scientific, cultural, and aesthetic values can be significantly impaired by disturbance. To deter vandalism, artifact hunting, and other activities that can damage cultural resources, the locations of cultural resources should be kept confidential.
Or just posted online.
∙ A Plugged-In Reader's 12 Notes On The "PC" Approved 333 Harrison [SocketSite]
∙ 333 Harrison Street Section 106 Review and Comment [sfplanning.org]