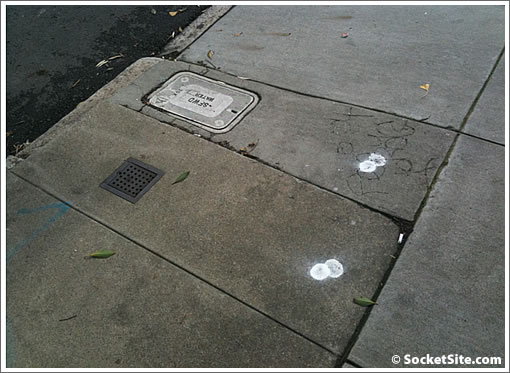 The dreaded white spots have been falling like holiday snow with the notices hung by the door. For those unfamiliar, the white dots mark sections of sidewalk in need of repair, reconstruction or improvement while the notices alert the adjacent property owners that they're responsible to pick up the tab.
Once notified, property owners have 30 days to commence repairs on the spotted sections of sidewalk fronting their property. If they don't, the Director of Public Works can order the repairs to be completed and send the property owners the tab, which if isn't paid will result in a lien on the property. And yes, even if city planted tree roots are to blame.
One potential bright spot: in some cases there are opportunities to replace damaged pavement with landscaping instead.