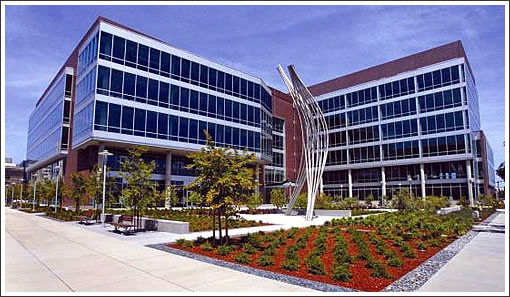 While the market is abuzz over Salesforce.com's acquisition of 14 Mission Bay acres with plans to build 2 million square feet, it's a plugged-in tipster that notes the never occupied and LEED Certified 280,964 square foot building at 500 Terry Francois Boulevard ("On the Waterfront in Mission Bay") is scheduled to hit the courthouse steps this Friday.
Financed with a $90 million construction loan which was sold to a private equity group for $52.5 million earlier this year, foreclosure proceedings have begun against the building's owners (CB Richard Ellis Investors) with $93,514,916.79 now due.
Zynga had nearly inked a lease for the majority of the building last year. And according to the San Francisco Business Times, Dolby has (had?) been circling the property.