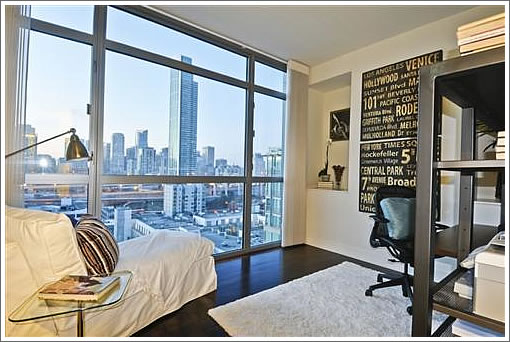 Purchased in March 2002 and sporting a current tax assessed value of $1,095,252 (which would suggest an original purchase price around $950,000), the Brannan penthouse unit known as 229 Brannan #17J returned to the market on Monday asking $1,195,000.
While a sale at asking would represent total appreciation of around 26% over the past nine years (or average annual appreciation of 2.7%), more accurately it was up even more and then came down.
Keep in mind that 229 Brannan #12J five floors below sold for $1,280,000 in 2007 while 229 Brannan #10J sold for $1,070,000 in June 2009 having been purchased for $1,290,000 in 2006 (a drop of 17% over those three years).
And two months ago 229 Brannan #9J which was purchased for $1,230,000 in 2006 was taken back by the bank with $1,113,492 owed while 229 Brannan #14J (purchased for $1,027,000 in August 2001) resold for $1,080,000, just $10,000 more than the 2009 sale four floors below.
UPDATE: The "J" stack floor plan for the purposes of the discussion or debate: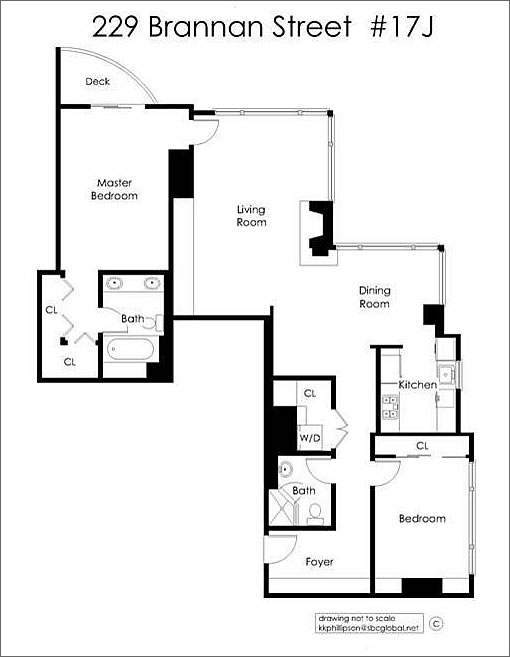 ∙ Listing: 229 Brannan #17J (2/2) 1,412 sqft – $1,195,000 [MLS]