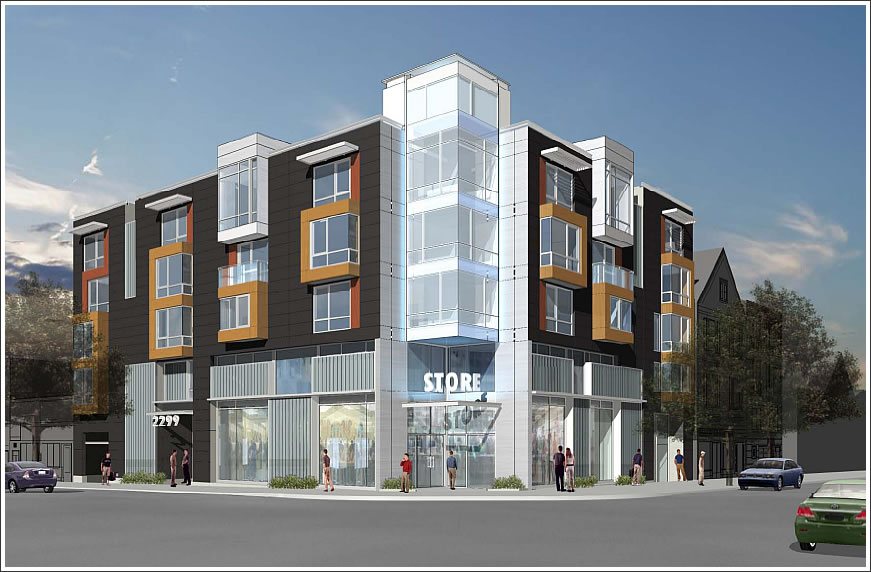 With objections ranging from its impact on pedestrians and bicycles ("circulation and safety issues"), to parking ratios (1:1 as proposed), to ground floor retail ceiling height, to how its affordable housing component will be handled (in-lieu versus onsite), the proposed design of 2299 Market is opposed by Castro Area Planning & Action, Duboce Triangle Neighborhood Association, Eureka Valley Neighborhood Association, Hayes Valley Neighborhood Association, Walk SF, Livable City, and the San Francisco Bicycle Coalition.
In response to the concerns raised by the groups, the project sponsor has increased the ceiling height of the commercial space on Noe from 10 to 14 feet. And the Planning Department recommends the Planning Commission approve the project as proposed.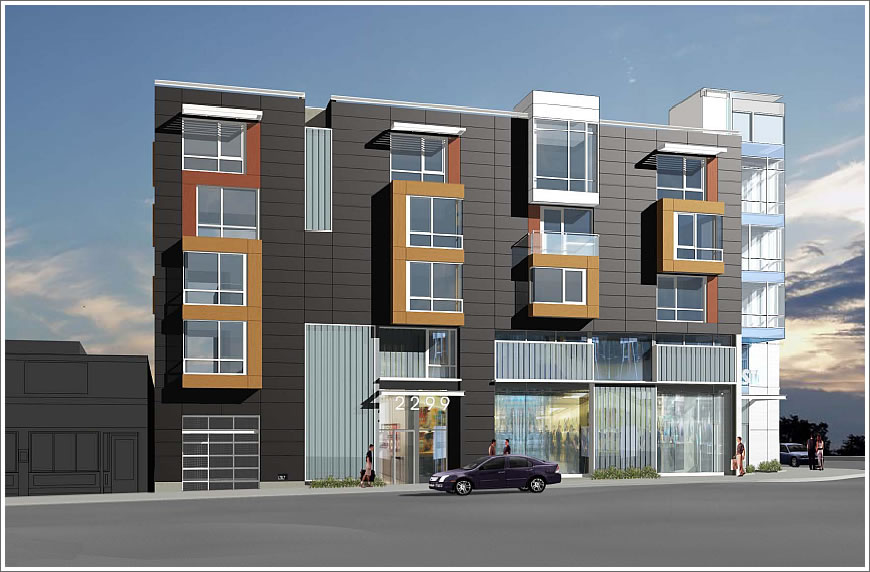 The basis for the Planning Department's recommendation:
The project complies with applicable Code requirements.
The project is well designed and would contribute to the urban character of the neighborhood.
There is no mechanism for the Department to require the sponsor to provide a project that is totally consistent with the Code requirements of the Upper Market NCT ["the western boundary for the Upper Market NCT District terminates at the intersection of Market, Noe, and 16th Streets leaving the Upper Market NCD intact from 16th Street to Castro Street"].
The sponsor has made good faith efforts in revising the design to address the DR requestor's concerns.
The project also includes proposed public right of way improvements.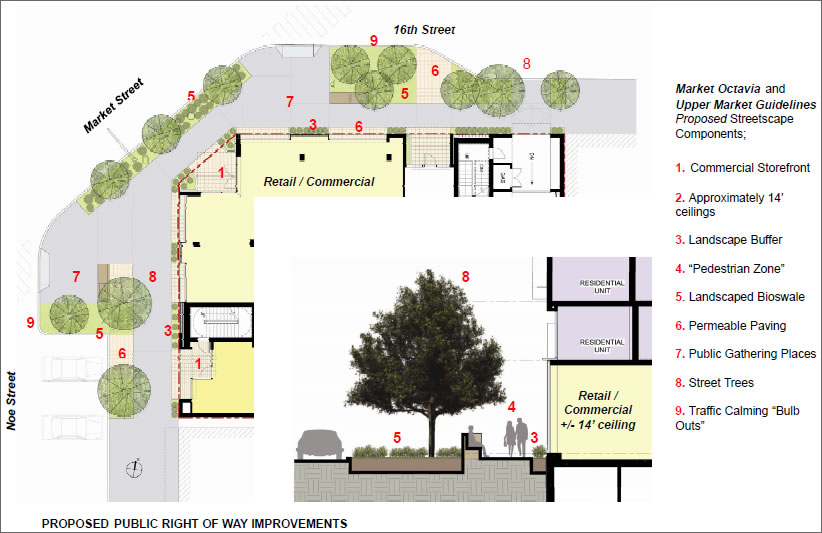 The Planning Commission will review the objections to the project on Thursday. And once again, as the site currently stands (as the "hole in the ground" has for the past 29 years):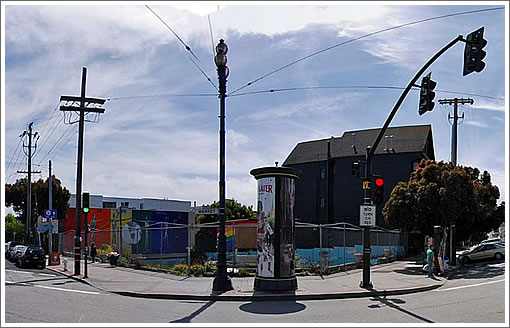 ∙ Moving Along On Market And Trying To Fill That Hole (2299 Market) [SocketSite]