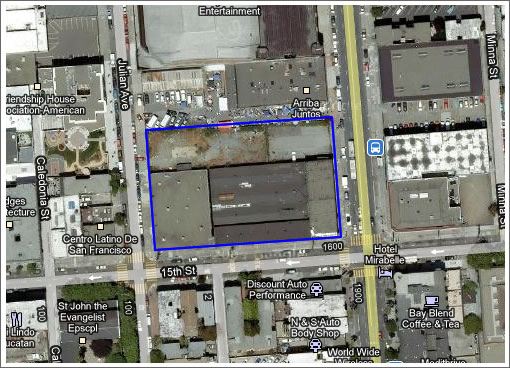 Approved by the Planning Department in 2005 following an agreement to reduce the required income to 80 percent of adjusted median for the 20 percent of units to be designated affordable (already up from the typical 12), development on the 194-unit Mission Gardens at 1880 Mission at 15th is now slated to break ground next spring.
Avant Housing acquired the development in 2009 and was granted a two-year entitlement extension through the fall of 2011. The units will be rentals.
UPDATE: With respect to questions about design, we can only point to a rather old (and unfortunately rather small) rendering by Forum Design:

We would, however, be surprised if the design hasn't changed a bit since. Tipsters?