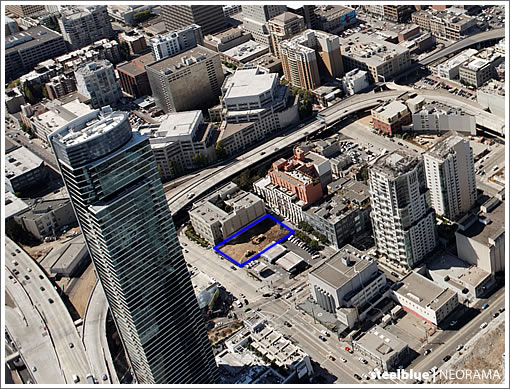 As plugged-in people know, following a false start at the end of 2008 Turnberry has been shopping their fully entitled lot at 45 Lansing since 2009.
The proposal was originally approved on March 15, 2007 under Motion No. 17397 to demolish the existing office building and construct a tower reaching 400 feet (exclusive of mechanical penthouses) and consists of approximately 227 dwelling units and up to 227 non‐independently accessible parking spaces.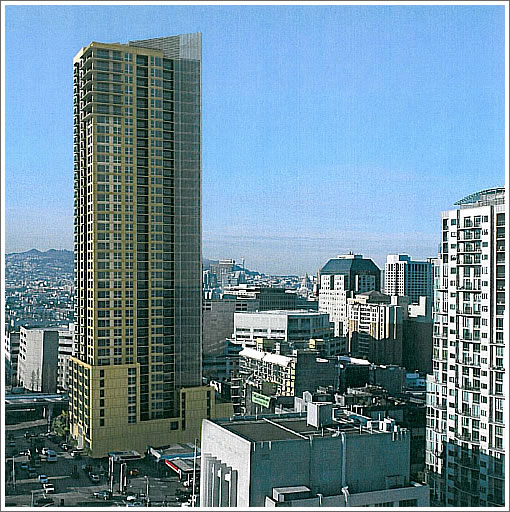 The proposal included exceptions to allow greater than one parking space for every two units, to provide off‐site open space in lieu of on‐site, and for dwelling unit exposure. The project included extensive streetscape improvements for Lansing Street between First Street and Essex Street.
Granted an entitlement extension for the project on June 11, 2009 (which expired March 15, 2010), on Thursday the Planning Commission is expected to grant another 12 month extension which would extend the performance period for the project to March 15, 2011.
All has not been quiet on the lot, however, as Rebar volunteers have been busy as bees working on an interim Lansing Street Pollinator Garden.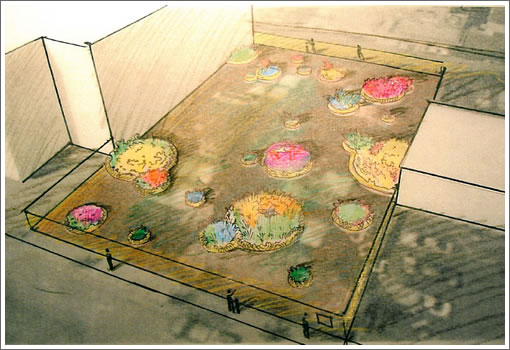 ∙ The Turnberry (45 Lansing) Scoop: Construction Starting Early 2009? [SocketSite]
∙ The 45 Lansing SocketSite Scoop: Turnberry Quietly Shopping The Lot [SocketSite]
∙ Lansing Street Pollinator Garden [pollinator.org]