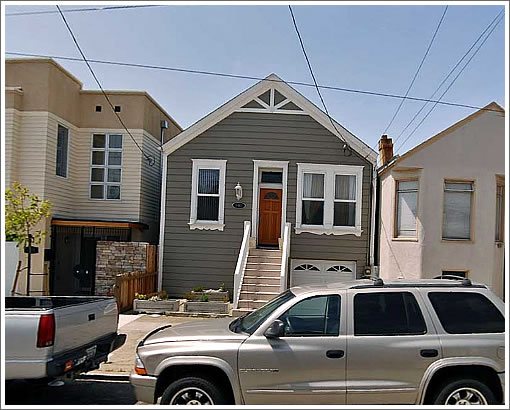 Purchased for $639,500 in February of 2007, the single-family 1467 Underwood returned to the market as a "lender approved short sale" asking $340,000 this past October.
Currently in contract and scheduled to close this week (according to a plugged-in tipster), it appears as though some likely non-lender approved activity is now in play as well. As our source reports:
…the new owners or potential new owners were trying to do a walk-through yesterday but were not allowed inside, meanwhile you could hear banging inside the property, and later in the rainy night [you] could see the appliances…and plumbing fixtures [(vanities, vanity mirrors, doors)] being loaded onto a truck.
Stripping a property prior to foreclosure in San Francisco isn't an unheard of occurrence (especially when an expensive kitchen is involved). But this is the first time we've heard of doing so between having negotiated a short-sale and its (now attempted) close.
It ought to be an interesting walk-through and response by the buyer and the bank.
∙ Listing: 1467 Underwood (4/2) – $340,000 (sale pending) [Redfin]
∙ From Foreshadowing To Foreclosure For A Marquee Loft Off Van Ness [SocketSite]
∙ Bank Owned Hits The Brannan (239 Brannan #11E) [SocketSite]