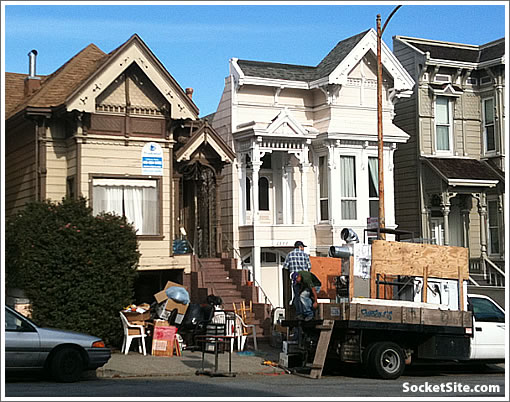 With the short sale of 2874 Bush Street over in Lower Pacific Heights currently in escrow, and contingencies waived, a plugged-in source reports:
Looks like moving day at 2874 Bush. Seeing the washer and dryer on the truck didn't surprise me…but seeing the furnace sure did!
It's starting to sound familiar. And props for the candid cell phone shot (hint, hint).
∙ The Begining Or End Of This (Or The) San Francisco Short Sale Story? [SocketSite]
∙ Strip This (Short Sale) House: The 1467 Underwood Episode [SocketSite]