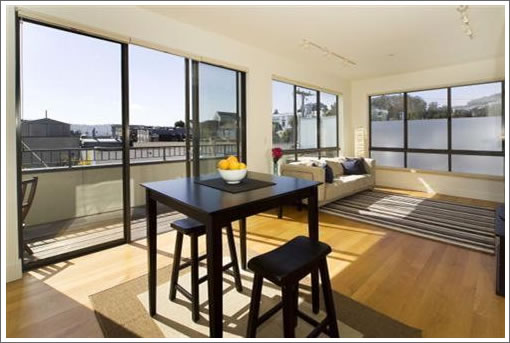 As we wrote in October:
A few months after the 15-unit Glen Park Market Place premiered, 53 Wilder Street #406 closed escrow for $855,000 (September 2006). It's two bedrooms, two baths and 1,249 square feet. And it's back on the market and asking $839,000 (2% under its 2006 price).
Interestingly enough, a two bedroom, two bath and 1,279 square foot unit next-door (53 Wilder Street #405) sold for $871,000 this past April. It had been purchased for $810,000 in November 2006.
Yesterday the sale of 53 Wilder Street #406 closed escrow with a reported contract price of $819,220. That's 4.2% under its 2006 value and versus the 7.5% gain since 2006 that 53 Wilder #405 realized just eight months ago.
∙ Still Defying Gravity At Glen Park Market Place? [SocketSite]
∙ Glen Park Market Place: Range Of Prices And BMR Deadline [SocketSite]