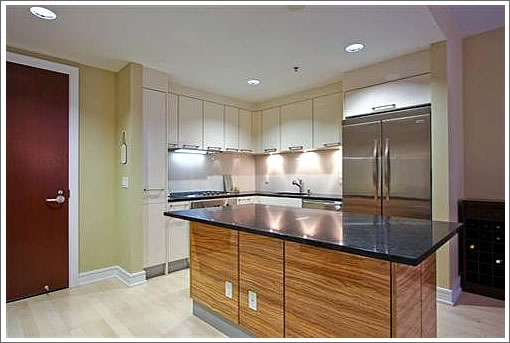 Purchased for a recorded $584,000 six months ago, and which appears to have included a year of pre-paid HOA dues worth $7,482 ("Hoa paid thru 6/2010"), 631 Folsom #6E returned to the market yesterday asking $669,000 as the first listed resale at BLU.
At the time of purchase this past June, BLU was around 25 percent in contract, prices had been cut a few months before in order to reach a pre-sale requirement, and #3E was the lowest list price unit at $599,000 (down from $739,000).
Today BLU is roughly 50 percent sold.
Full Disclosure: BLU currently advertises on SocketSite but provided no compensation for (nor had any prior knowledge of) this post.