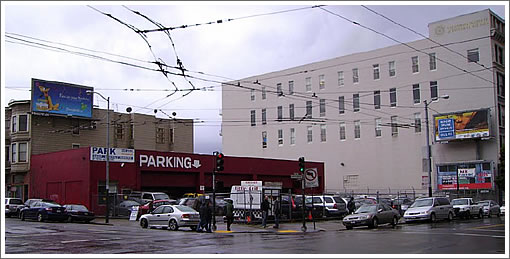 The draft Environmental Impact Report (EIR) for a 14-story mixed-use development at 1415 Mission Street is online. As proposed, the one-story commercial building and surface parking lot on the southwest corner of Mission and Tenth (currently serving as nothing more than an indoor/outdoor parking facility) would be replaced with a 117 residential units over 2,742 square feet of ground floor commercial and a subterranean garage with up to 46 self-park (or 101 valet) residential and 15 commercial parking spaces.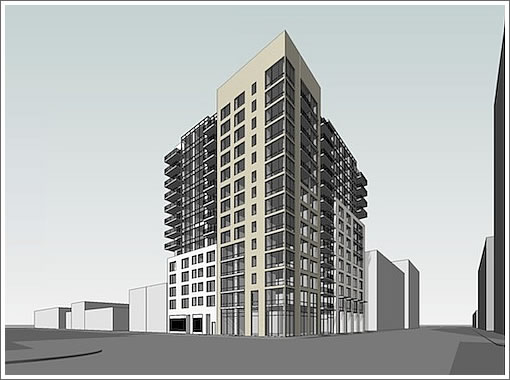 The residential unit mix is proposed to include about 26 studio units, 39 one‐bedroom units, and 52 two-bedroom units. Per the Inclusionary Housing Ordinance…18 units, or approximately 15 percent, would be designated on site as affordable units.
The building would be 14 stories and 130 feet in height, with a mechanical penthouse rising an additional 16 feet. Approximately 2,453 sq.ft. of common usable open space would be provided at the penthouse (roof) level for the use of residents. Seventy‐six of the 117 dwelling units would have access to private open space in the form of balconies or terraces, totaling approximately 4,200 sq.ft. There also would be a 58‐sq.ft. plaza for the retail use, which would not count toward open space square footages for Code purposes.
If approved, construction of the proposed project would occur over approximately 24 months. The project sponsor is R & K Investments and the project architect is Heller Manus Architects.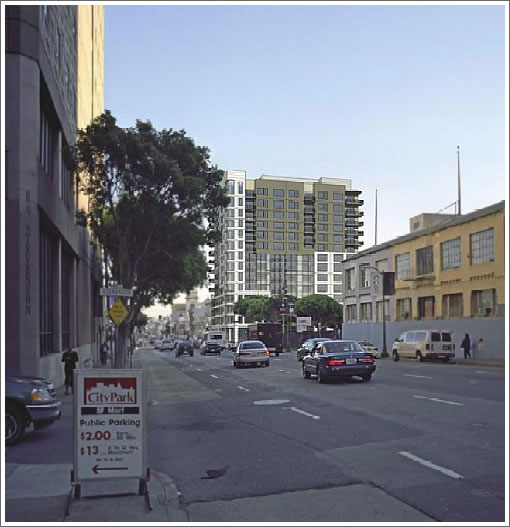 ∙ 1415 Mission: Draft Environmental Impact Report [SFGov]