As a reader notes, 3016 Pine Street is back on the market and is now listed for $2,350,000. On the market six months ago asking $2,595,000 before being withdrawn, purchased in July 2006 for $2,725,000.
As another plugged-in reader added in April:
If you want to go a little further back, a contractor (who RIP) paid $600k in 2002 and flipped it to a couple of brothers in 2003 who IIRC went on the Planning Commission to defend their project as it was going to be "their home". Soon after the project was done *surprise* it went on the market. :rolleyes:
There may have been issues with the remodel/expansion as scaffolding went up at least twice after the 2006 closing (but then, maybe they just wanted different paint colors). BTW, I think (at least one of) those decks went in after the project was "finaled" (i'm just saying).
A sale at its reduced asking would represent a 14% decline in value since July 2006 for this Lower Pacific Heights single-family home.
UPDATE: In the words of a tipster, a before photo "for those who are calling the current incanation fugly":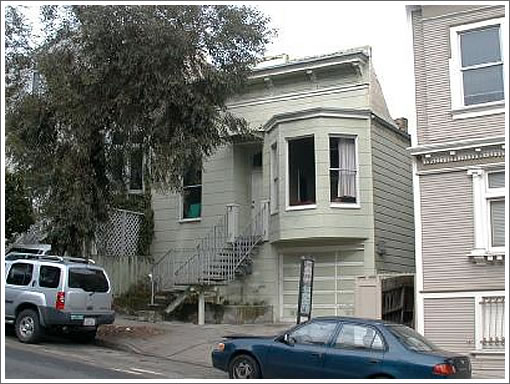 ∙ Listing: 3016 Pine Street (5/3.5) – $2,350,000 [MLS]
∙ An Apple Rather Than Cone On The Pine Street Tree (3016 Pine) [SocketSite]