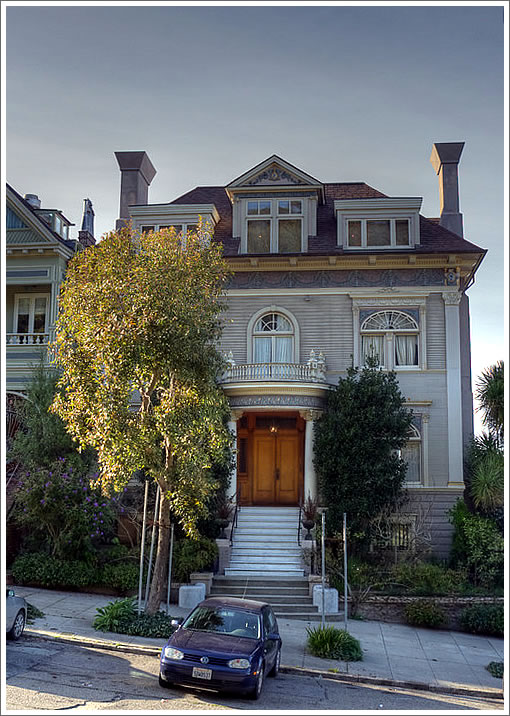 Designed by Edward Vogel and built for one of the Spreckels, the 8,400 square foot Spreckels Mansion at 737 Buena Vista West was subsequently home to Jack London, Ambrose Bierce and Graham Nash.
The last we heard it was Danny Glover's house and it's been available for rent since January, asking $14,000 per month. And yes, that gorgeous gate is right next door.
Photo above by "sigsegv" (but edited slightly by us).