A reader wonders if we know what's happening at the corner of Octavia and Oak long known as the fenced off Central Freeway Parcel Q. And that we do: Octavia Court.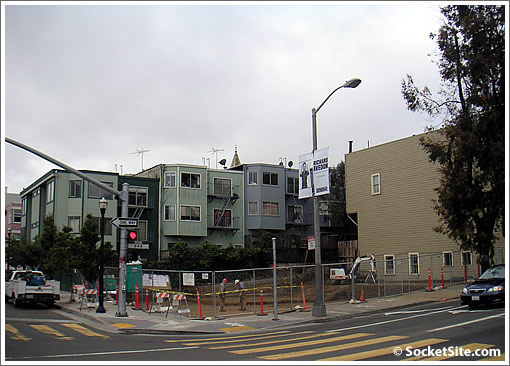 Octavia Court will be a fifteen unit affordable housing development for disabled individuals and their families. Development by Satellite Housing and West Bay Housing Corporation, but the original design as proposed by Fougeron Architecture (below) isn't what's getting built (see UPDATE below that).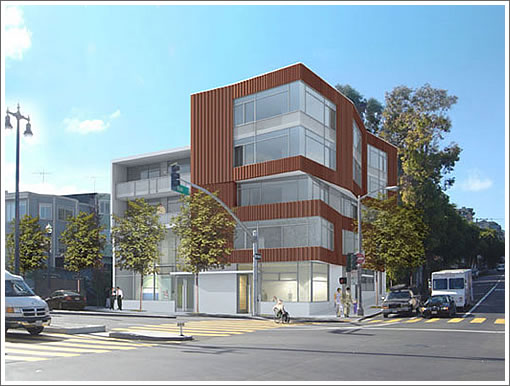 The ground floor will house a vocational art center and gallery run by Norcal Vocational which provides "developmentally disabled adults with the opportunity to use art as a vehicle for developing life skills."
UPDATE: Our apologies to IE Collaborative whose design for Octavia Court has replaced that of Fougeron as rendered above. We're working on the scoop.