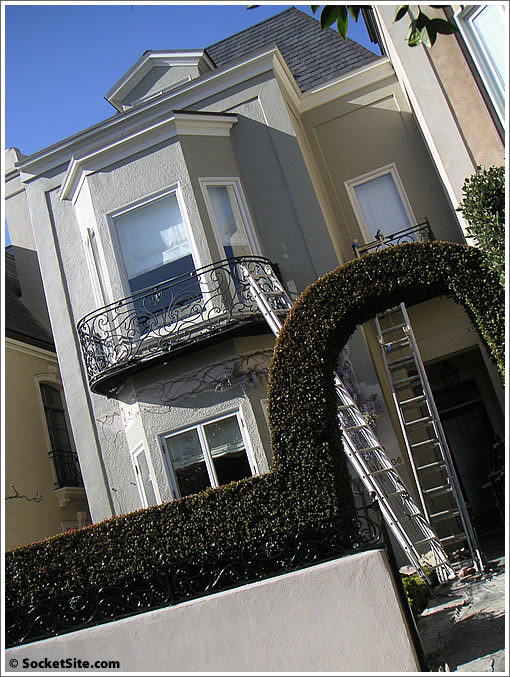 As we wrote about the Überprime 2306 Broadway in April:
Tax records suggested an August 2000 purchase price of roughly $7,000,000 for 2306 Broadway while a plugged-in reader puts it at $6,600,500. Listed as expected for $6,495,000 twenty days ago, but recently reduced to $5,995,000.
Once again, updated since its last sale [think new kitchen and master bath] and the sellers are simply moving next door.
As another plugged-in reader steals a bit of our thunder, the sale of 2306 Broadway closed escrow today with a reported contract price of $5,235,000, 20.7% under its year 2000 value sans updated kitchen and bath.
∙ Coming Soon And An Überprime Data Point To Be: 2306 Broadway [SocketSite]
∙ An Überprime Data Point Update: A Little Something Extra Off The Top [SocketSite]
∙ The Side Story (Quite Literally) For 2306 Broadway: 2310 Next Door [SocketSite]