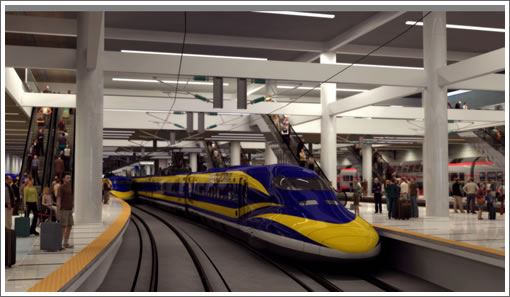 "San Francisco's planned high-speed rail station in the new Transbay Terminal would be obsolete within two decades, state transportation officials warn, forcing them to rethink the design."
UPDATE: The part of the story that didn't get picked up by the Chronicle according to a plugged-in reader:
The consultants hired from SNCF said two years ago that the box needed eight HSR tracks and at least six (preferably eight) tracks for Caltrain, in order to have smooth operations and minimal potential delays. The CAHSRA purposely ignored them until now because bringing up a design flaw like that would have threatened winning the votes and getting funding in place. All politics, and not necessarily anything wrong with it unless they don't fix the design now.
Perhaps our headline should have read "planned"…