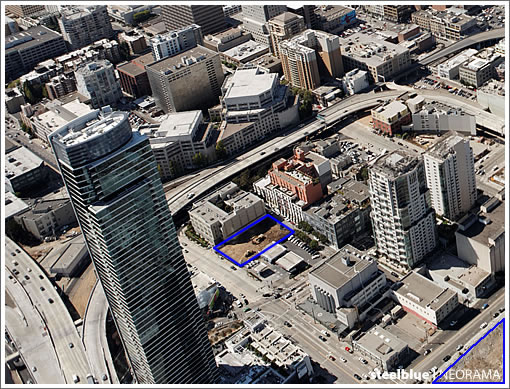 From J.K. Dineen with respect to many of those recently cleared but undeveloped lots now dotting the landscape in San Francisco:
With residential and commercial construction stuck in a deep freeze, the San Francisco Planning Department wants to allow developers of some high-profile projects to hold off on building until the economic climate warms up — without losing their coveted city entitlements.
The extensions would apply to downtown office tower developers, who are now legally required to begin construction within 18 months of winning approvals. It would also cover Rincon Hill condo developers, who are normally given 24 months to start building. Finally, the proposed extension covers a more general group of projects across the city, including residential projects of 20 or more dwellings, 100 percent affordable projects and sustainable buildings designed to meet standards set by the U.S. Green Building Council.
The proposed extension would offer some relief to developers like Lincoln Property Co., which has fully entitled office projects ready to go at 350 Bush St. and 500 Pine St. On the residential side, the law would extend approved condo developments ranging from Crescent Heights' two-tower, 720-unit project at 10th and Market streets to Turnberry Associates' 227-unit deluxe skyscraper planned for 45 Lansing St. Altogether, developers of more than 12,000 units of approved housing would get a grace period under the proposal.
Our suggestion, grant the extensions but in exchange for turning undeveloped lots into public parks and maintaining them as such until construction is underway.
∙ S.F. planners may put entitlements on hold [San Francisco Business Times]
∙ Argenta Rises While Buildings For Crescent Heights Are Razed [SocketSite]
∙ The Turnberry (45 Lansing) Scoop: Construction Starting Early 2009? [SocketSite]