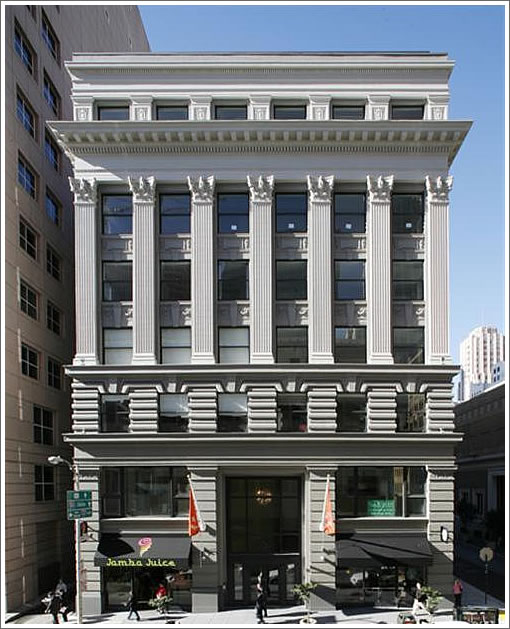 A plugged-in reader's perspective on The Montgomery (74 New Montgomery) and its cuts:
I bought a 1-bedroom pre-opening in 2007…for over 100K more than the new pricing (although we did get about $35K in pre-paid HOA and upgrade credits plus the standard 3 yrs parking) … oh well.

The building, by the way, is quite nice, and I love the location … this is a second home for my wife and me so we plan to keep it long term but I'd hate to be someone who needs to re-sell right now.
The new starting prices from the sales office:
Studios starting from $383,000
Executive Studios starting from $462,000
One Bedrooms starting from $452,000
One Bedrooms with Den starting from $625,000
Two Bedrooms starting from $882,000
Two Bedrooms with Den starting from $1,350,000
And a few of their original price ranges from the first release in 2007:
Studios $379,000 to $540,000 (420-580 sqft)
Junior one bedrooms $598,000 to $655,000 (500-600 sqft)
One bedrooms $487,000 to $647,000 (600-750 sqft)
One bedrooms + den $745,000 to $850,000 (700-900 sqft)
And everybody's favorite of which to be aware, "New 4.5% Broker Co-op" (for new contracts before 3/31/09).
∙ The Montgomery (74 New Montgomery): Pricing And Reservations [SocketSite]