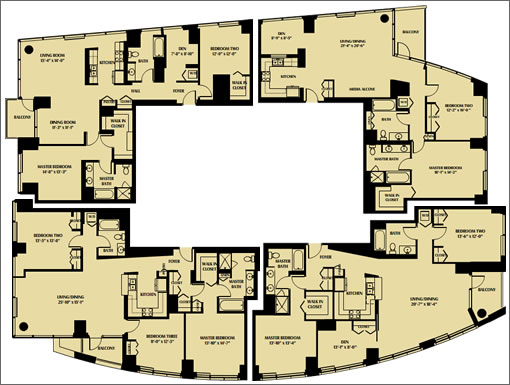 From a plugged-in tipster:
As of [yesterday] afternoon, the last contract holder of one of the 4 [penthouses] on the 60th Floor at [One Rincon Hill] canceled on their 2006 Reservation.
ALL 4 Penthouses are now back on the market, and the whole floor prices out just under $13MM. ALL 4 of these PH's were reserved on the sales offices opening night of 2006.
We haven't yet been able to confirm, so for now we'll just have to consider it a "random rumor" (but we do trust this tipster). And yes, it might be time to get those "One Gincons" flowing again in the sales office. Of course that's assuming they aren't already…
UPDATE: Confirmed.
∙ First Impressions: One Rincon Hill Sales Center [SocketSite]
∙ The "Signature Cocktail" Of One Rincon Hill [SocketSite]