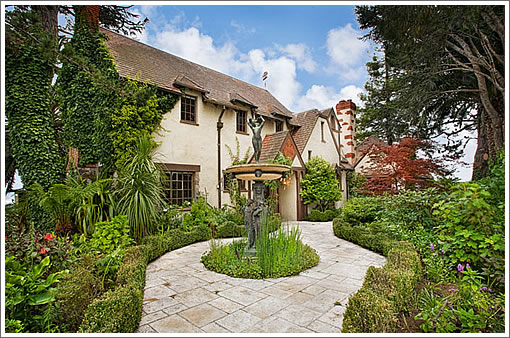 Plugged-in people have known it's coming. Now it's here. And having taken a tour, we think it's been worth the wait (if not only for the photos).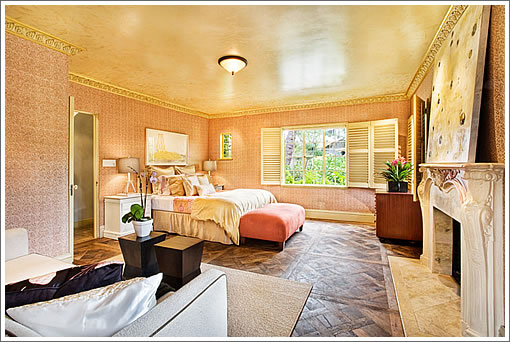 It's not the largest home (3,314 square feet), and there is room(s) for improvement, but the details are a treat (think padded silk walls and some fantastic flooring), and the view from the top floor is all that (just make sure to befriend the tree guardians next door).
And with a little remodeling, we'd be fine with just the studio over the garage.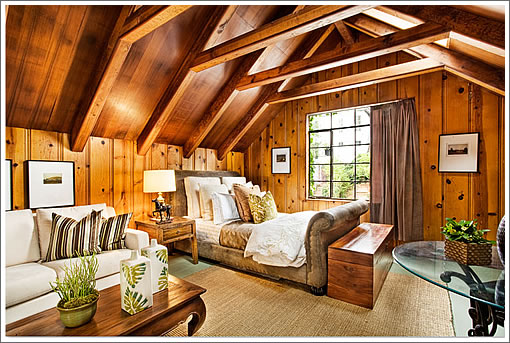 Built by San Francisco mayor James "Sunny Jim" Rolph as a "party/guest" house (he lived next door at 775-777 Sanchez), it turns out we were right about the Anita Page connection, just wrong about the date (built circa 1930 not 1908).
And a last bit of property trivia, legend has it the fountain out front was a gift from Benito Mussolini to the eye surgeon who eventually purchased the home from Sunny Jim's estate.
∙ Listing: 3690 21st Street (4/4) – $3,745,000 [casacielosf.com] [MLS]
∙ The Scoop: "Sunny Jim's" Mansion Atop Liberty Hill (3690 21st Street) [SocketSite]