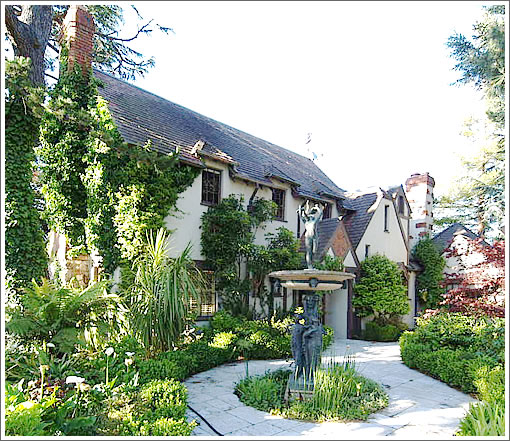 It's a French Chateau inspired home (at least on the outside) atop Liberty Hill (3690 21st Street) which was built in 1908 by banker and entrepreneur James "Sunny Jim" Rolph for his mistress, silent-film actress Anita Page. Three years later, "Sunny Jim" became mayor of San Francisco, after twenty years in office he became governor (of California), and in 1934 he passed away (at which point Page sold the home). [Editor's Note: Or not with respect to Anita. See UPDATE below.]
Having been held by the same family since 1949, and most recently renovated by Jan and Jay Salaman, the home will officially hit the market by the end of July with a whisper price around $3,500,000. Of course that's assuming it doesn't unofficially sell first (contact Payton Stiewe).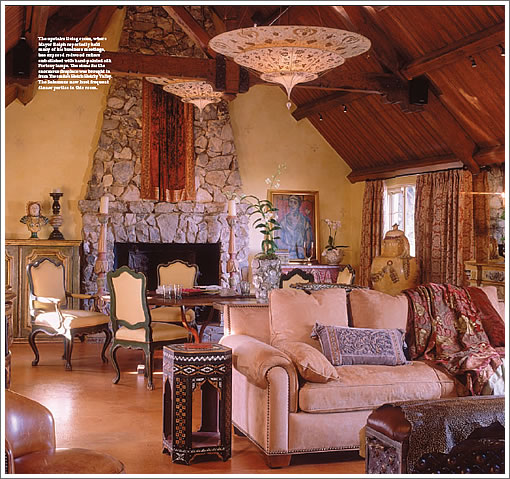 Three bedrooms and three baths with a studio above the one car garage; panoramic city views (from which "Sunny Jim" could see his office); and an eclectic interior ranging from a living room decked out with ostrich flooring, exposed redwood rafters, and a fireplace built with stones from Yosemite's Hetch Hetchy Valley, to an Arabian Nights guest suite with steam shower and sauna.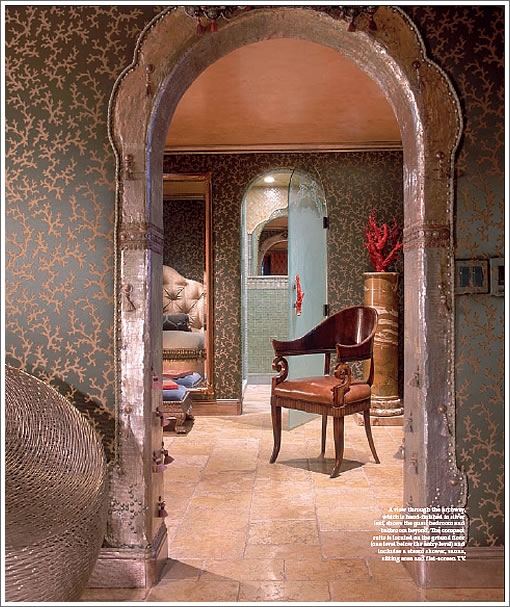 Additional photography soon (interior shots above poached from California Home+Design).
UPDATE (6/19): Houston, we have a serious problem. From a plugged-in reader: "The house may have been built in 1908, but not for Anita Page. She was born in 1910." Damn that California Home+Design, but bless the readers. And mea culpa to "Sunny Jim."