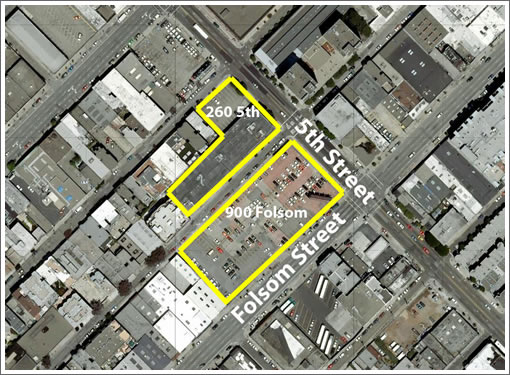 Avant Housing, a joint venture between AGI Capital and TMG Partners, has launched a website providing some unique insight into the development process and soliciting community feedback for a trio of interconnected buildings in the works at 900 Folsom/260 Fifth Street.
The two adjacent parcels at 900 Folsom Street and 260 Fifth Street are the locations of a new mixed-use development project. What is currently a large surface parking lot, office building and adjoining small parking lot, will be transformed into a transit oriented, green, residential project. Airy 19 foot high, neighborhood-serving retail will be located at the ground level.
The two buildings, which are aiming to be LEED Gold certified, will bring 466 units, 466 parking spaces, and over 10,000 square feet of retail to the neighborhood.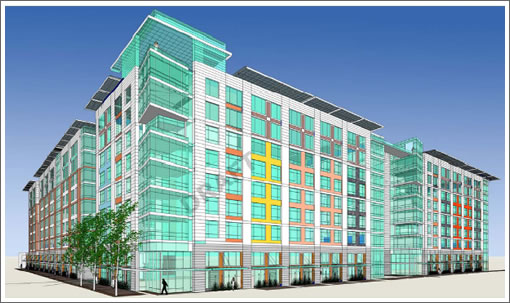 And while Architecture International is driving the exterior design, here's where it gets really interesting:
Word on the street is that the project sponsor has not designed the [interiors of the units] yet, and will be eventually using this site [for] polls on different floor plans, types of stone for counters, appliance brands, public amenity space, etc.. And the winners will actually be constructed. The American Idol of condos…
Actually involving potential buyers early on in the design process? What a novel concept. And a big hallelujah (and it's about time) assuming they can actually pull it off.
∙ 900 Folsom & 260 Fifth Street [900folsom.com]