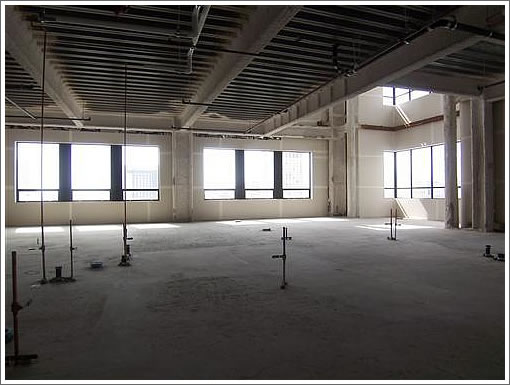 Last week #1805 at San Francisco's Ritz-Carlton Residences (690 Market) closed escrow with a reported contract price of $1,300,000. Not too shabby considering it's a one-bedroom. But perhaps a bit concerning considering the sales office was asking $1,505,000.
It's definitely something to consider if you're interested in #1905 one floor above (still listed by the sales office for $1,525,000), or #1705 one floor below (which "motivated sellers" are now offering for $1,450,000, down from $1,499,000 five months prior).
Also back on the market, the 3,595 square foot penthouse shell known as #2401. Current asking price: $6,500,000 (offered by the sales office for $5,420,000 in 2006).
UPDATE: From a trusted plugged-in tipster: "I've heard that one-third of the Ritz units fell out of escrow. I gather some buyers were upset that the retail space, which was supposed to be a restaurant, will instead be spun off as a commercial condo and sold to a bank. Also, gym has been delayed by quite a bit."