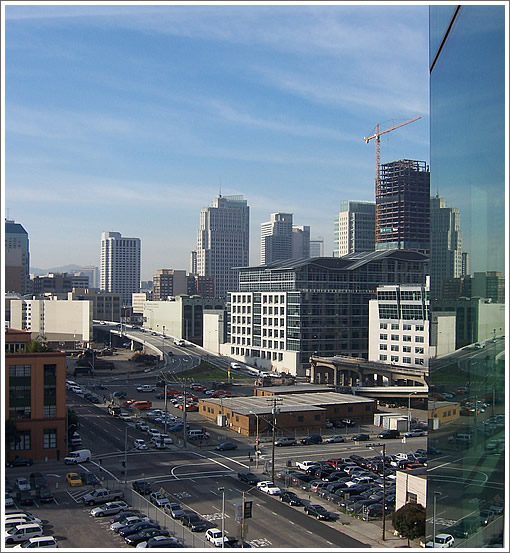 As a plugged-in reader points out, Webcor has updated their website with regard to the construction of Infinity:
December has been a momentous month for the Infinity project. The City of San Francisco has issued the Temporary Certificate of Occupancy (TCO) two weeks ahead of schedule. Unit owners are expected to begin moving in on February 1st, as the final touches are completed in the plaza, fitness center, and pool areas. Sidewalks and sitework were completed ahead of the TCO inspection and units on the upper floors are completing the punchlist process with owner upgrades following close behind.
The 42-story, Phase 2 tower continues to progress as the curtainwall is installed through level 7. Concrete continues its steady pace of 3-days-per-floor and is complete through level 32. The tower crane completed its final jump on December 22nd and now has a staggering 526 foot hook height.
And if you're in contract and looking to trade notes on how to prepare for (or what you eventual see on) your walkthrough, might we suggest: Walkthroughs At Infinity: A Chance To Share Your Impressions.
UPDATE: Photo above snapped by a plugged-in reader on hard-hat tour a few weeks back with a walkthrough scheduled soon.
UPDATE: "I was just there yesterday, and they said that 20% was still available."
∙ Webcor Construction Update: The Infinity (300 Spear Street) [Webcor]
∙ Walkthroughs At Infinity: A Chance To Share Your Impressions[SocketSite]