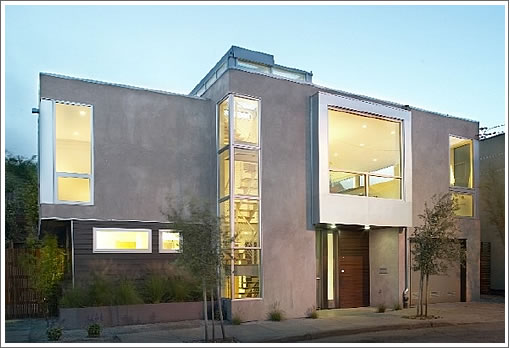 A full rundown of recent sales for properties we've previously featured is coming early next week, but in order to start the weekend with a pretty picture we thought we'd let you know that 8 Kronquist Court closed escrow this week with a contract price was $2,200,000 (4.1% under original asking). And yes, 306 Mullen is still available.
Now about that housewarming…
UPDATE (11/17): We should have noted that the asking price on 8 Kronquist had been reduced from $2,295,000 to $2,180,000 (we're blaming the oversight on an early Friday happy hour). And as such, it sold for 4.1% under the original asking (not 4.3% – again, see note about happy hour), or 0.9% over the reduced asking. And yes, it will "officially" be recorded as another sale for "over asking" (and perhaps even with multiple bids).
∙ Mo' Modern, Mo' Modern, Mo' Modern (But No Nelly) Over In Noe [SocketSite]
∙ An Potential Option On 8 Kronquist (For Those Who Are Optimistic) [SocketSite]
∙ Modern Architecture Hits The Market Up On Mullen (306 Mullen) [SocketSite]