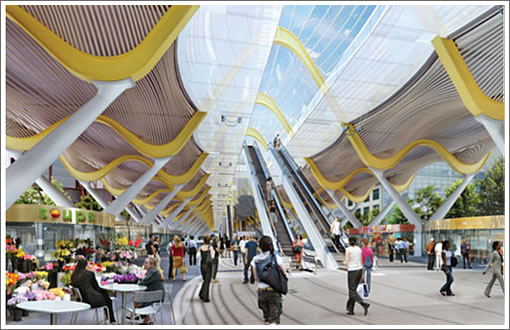 Forest City has launched a new website with a bit more video, renderings and background information on the Richard Rogers design proposal for San Francisco's new Transbay Transit Center and Tower.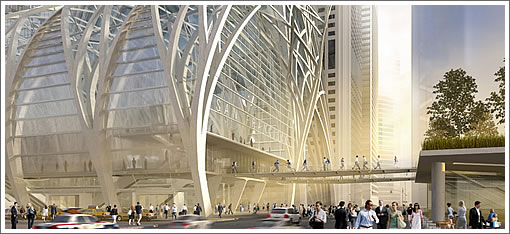 And as a plugged-in tipster notes, the complete Skidmore, Owings & Merrill (SOM) presentation along with additional animations and renderings are now available online as well. And yes, we're still looking for a similar site for the Pelli Clark Pelli proposal. Readers?
UPDATE: A nine-member panel (the "D/D Competition Jury") is currently evaluating all three proposals and accepting public comment (as one reader notes and subtly lobbies…) through September 17th. On September 20th, a "Jury recommendation will be brought before the TJPA Board…at San Francisco City Hall at which time the Board will vote on the final proposal." And then the fun (and lobbying) really begins.